We just got back from New Zealand, where we were on holiday for what seemed like ages. The jaunt centred around a week-long trip to Awaroa in the Abel Tasman national park with a few days on either side in Wellington, but when we were booking the tickets, we were like, 'well, we may as well leave on the Thursday night, seeing as neither of us work on Fridays,' then, 'it's cheaper if we leave on Tuesday morning, would work mind do you think?' then 'it's even cheaper to leave on Wednesday, should I just book that?' and so on. It ended up being around three weeks away, which turned out to be a really good amount of time, but long enough for people to start posting comments on my Facebook speculating that we had moved over there. I suppose the pace of life in Melbourne is pretty frenetic, what with all the stuff going on.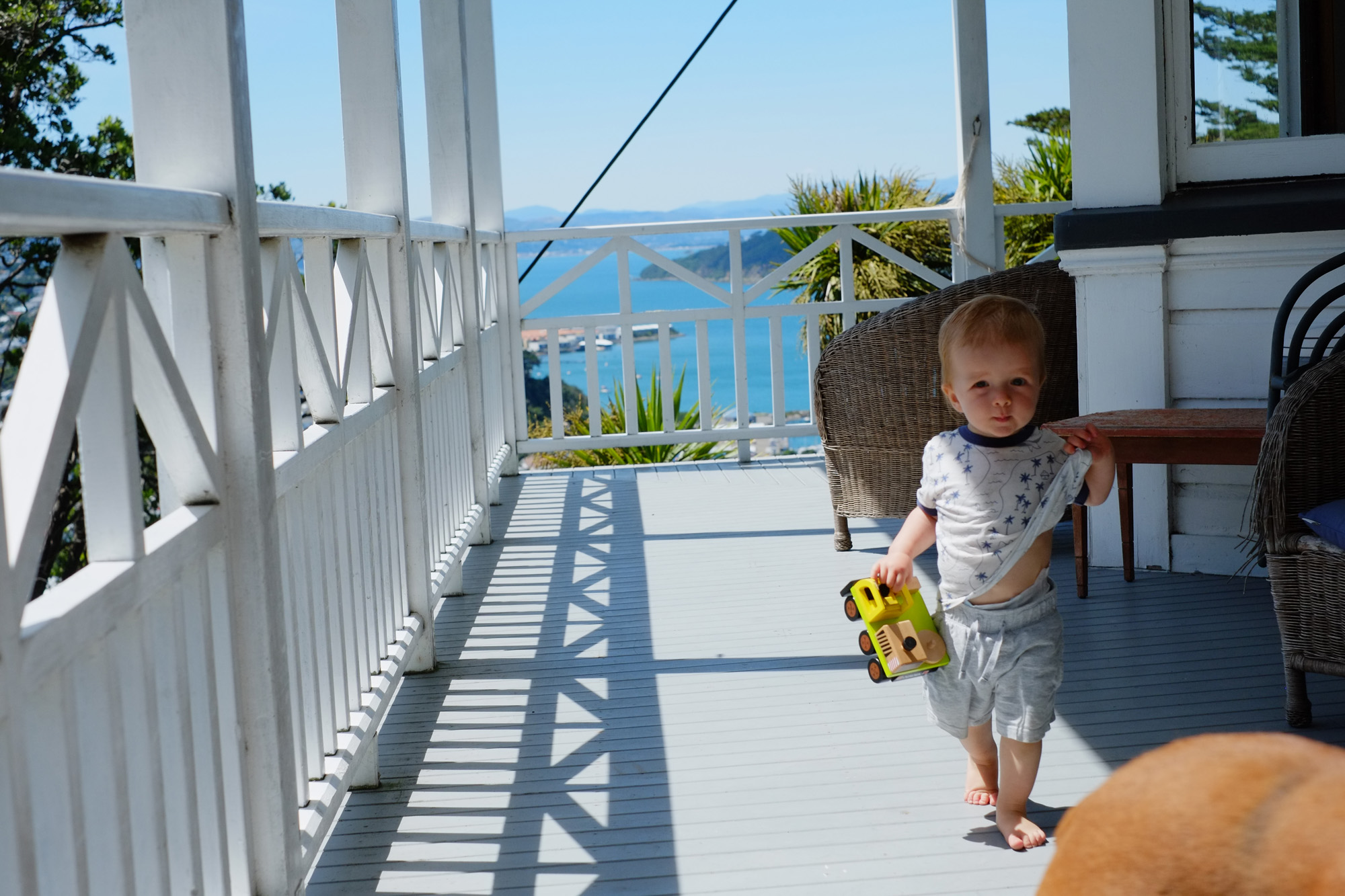 Here's Fred getting about on the balcony at Tom and Averil's house in Wellington. The weather was like this for our entire trip, so our outfits pretty much mirrored Fred's (minus the nappy and the truck). I'm so sorry this photo is crooked.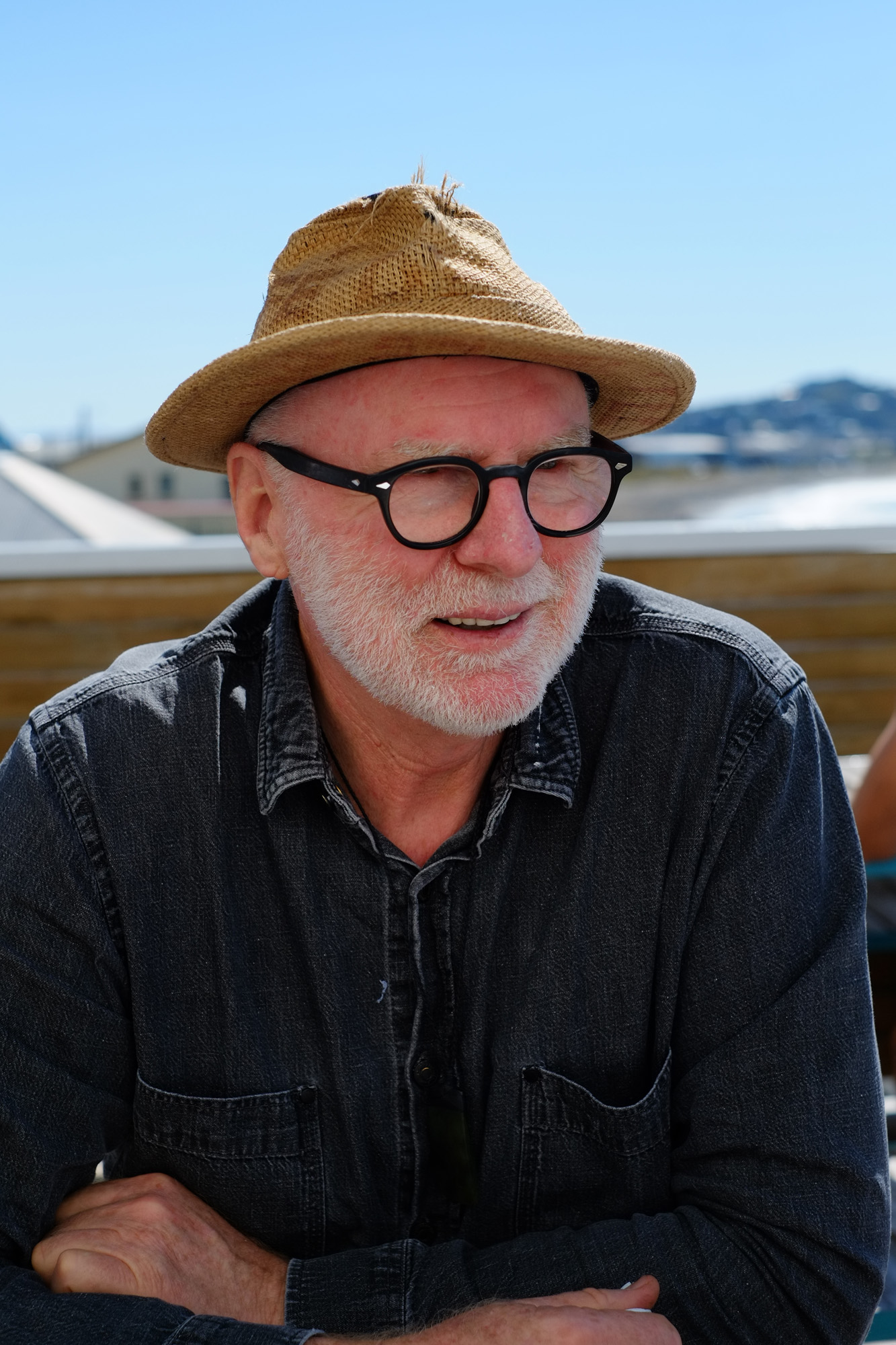 Tom at the very scenic Maranui cafe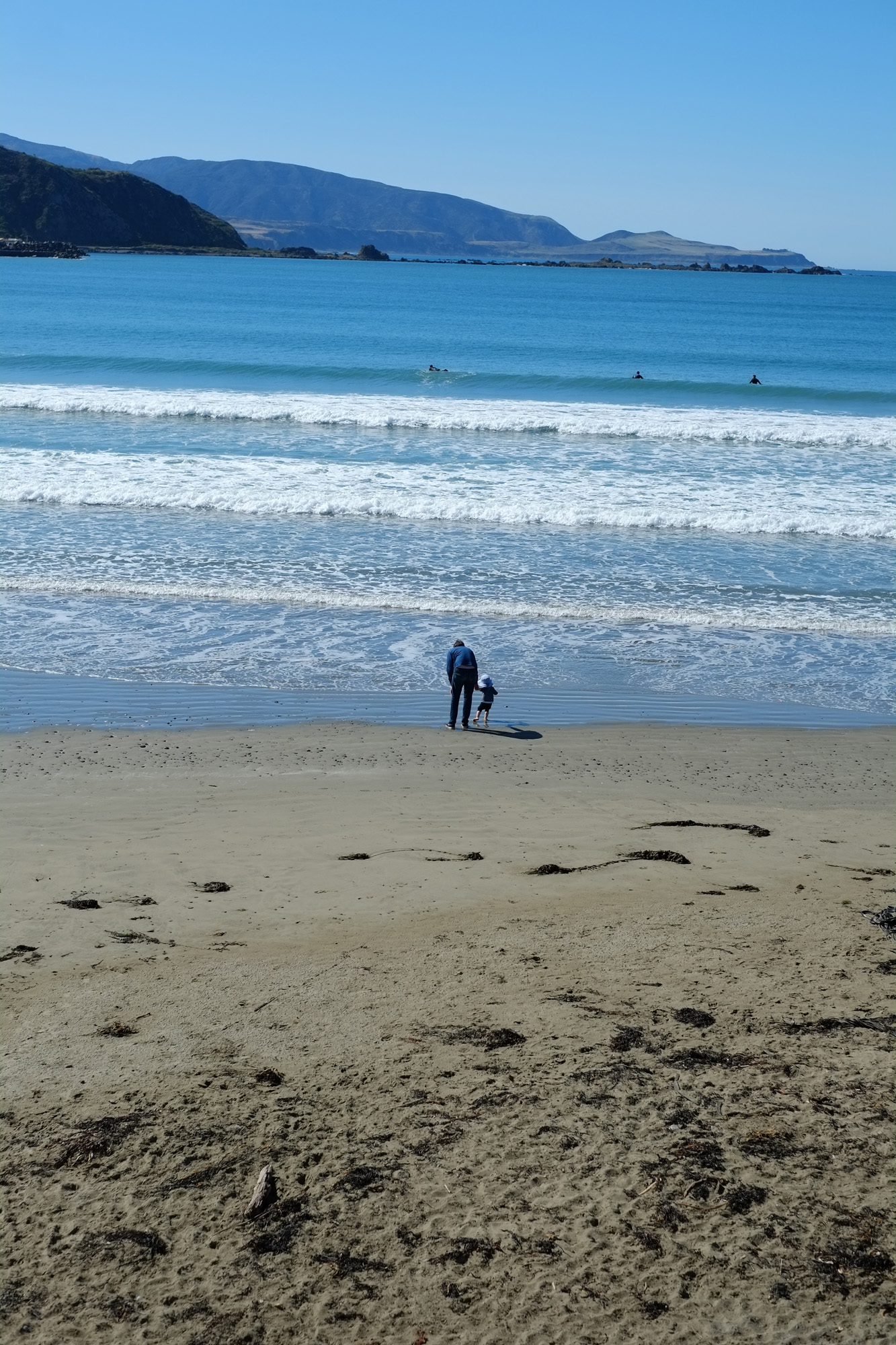 Me and Fred at the beach, photo by Rosie from the very scenic Maranui cafe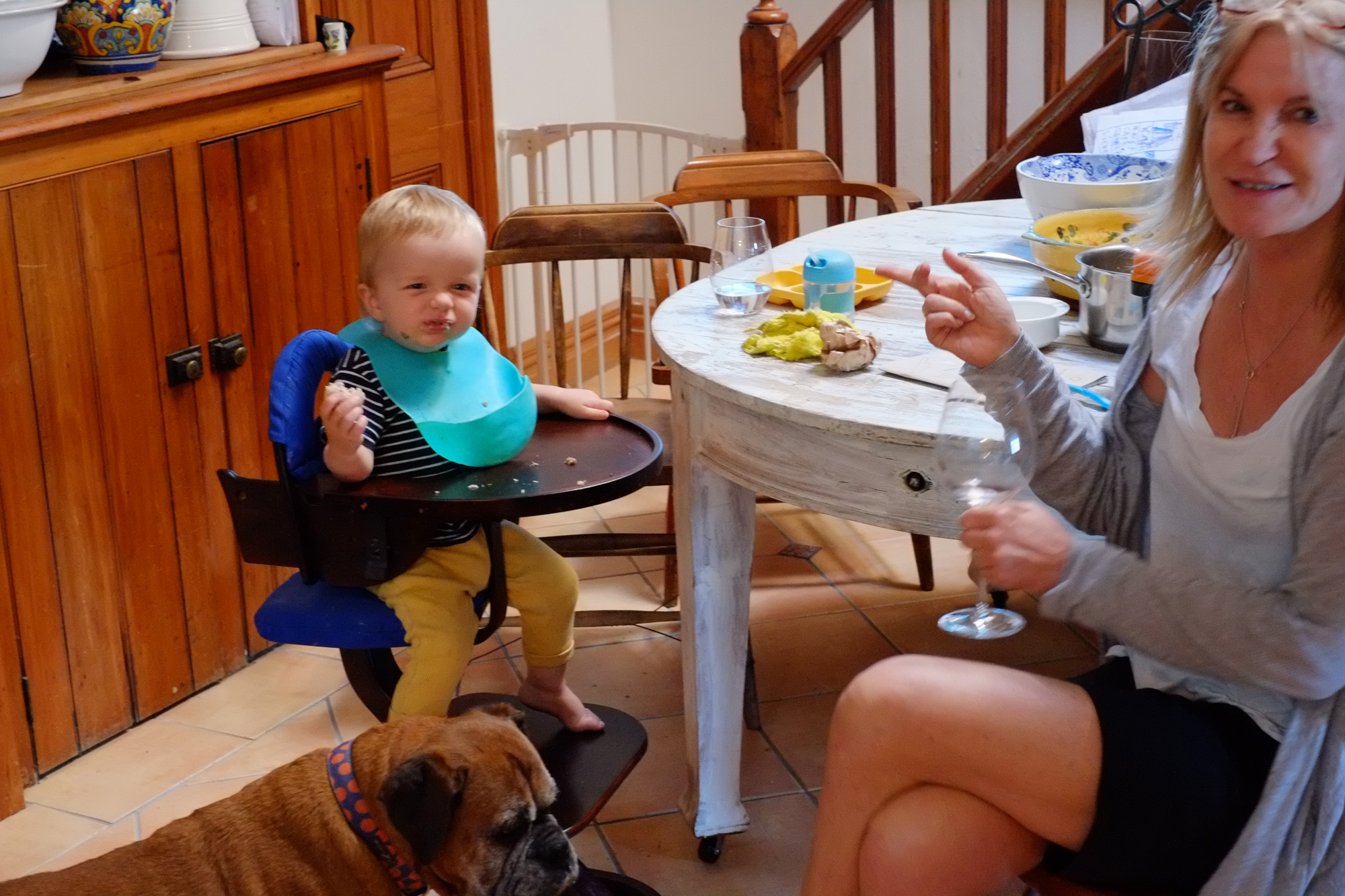 Fred and Averil after I farted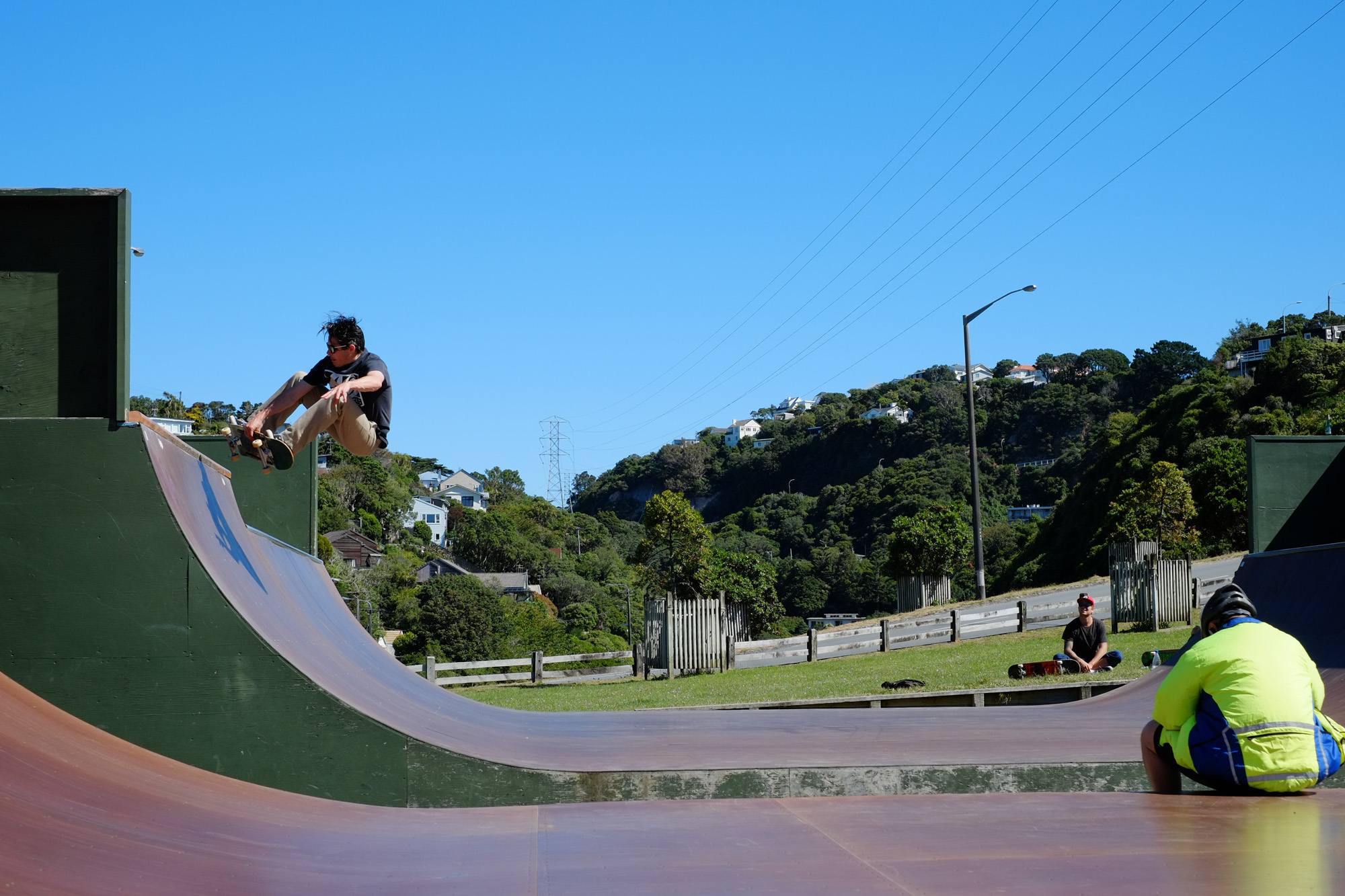 A couple of days before we left Melbourne, Craig texted me to tell me the weather looked good for a Sunday skate. I texted him back explaining I probably couldn't fit my board in our luggage (first time ever) and he responded with a list of spare boards I could borrow, including truck and wheel sizes.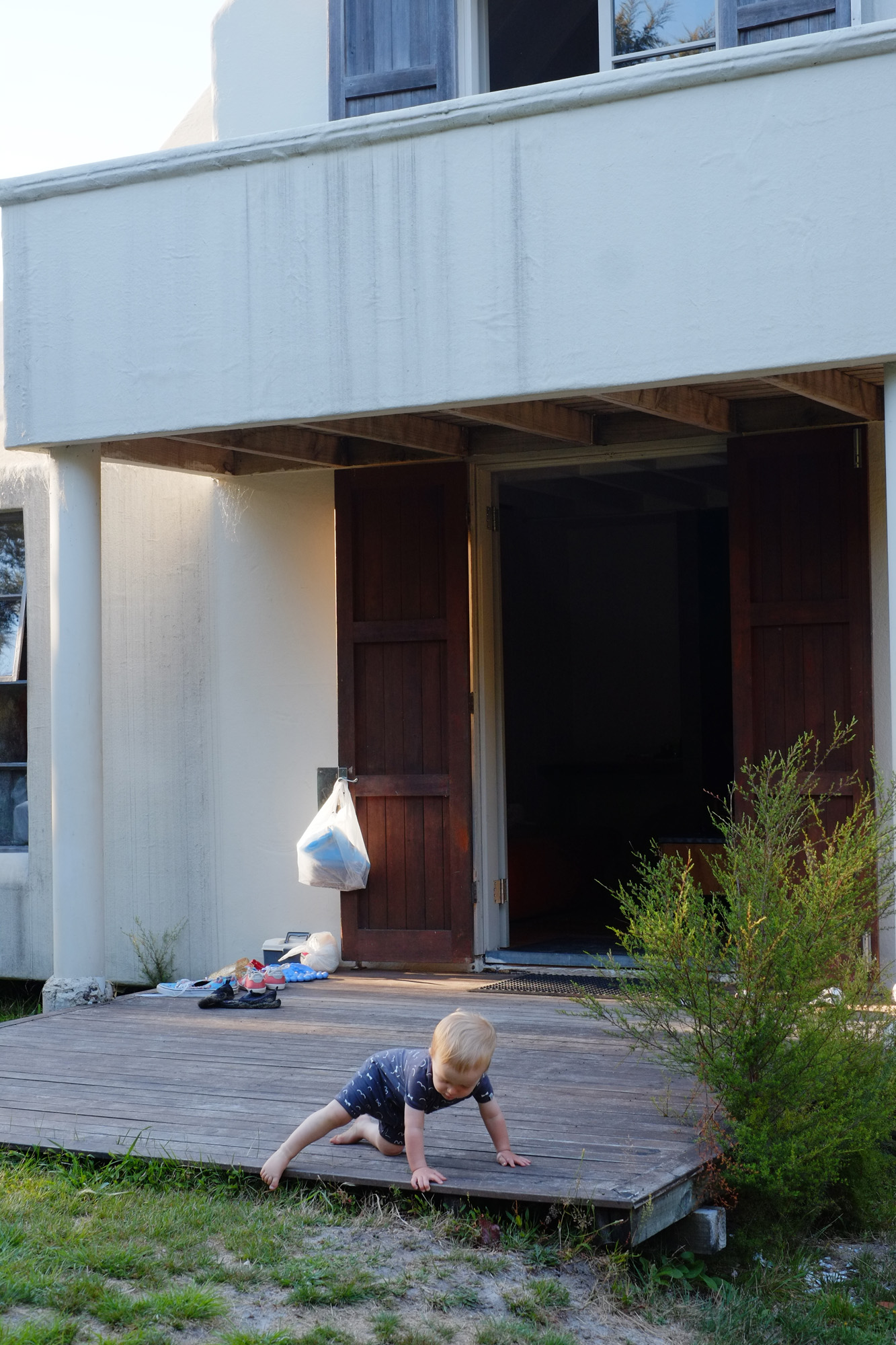 This report misses some important parts of our trip, due to a couple of factors: we took the train to Featherston and I forgot to charge my camera batteries, so I couldn't take photos the whole time we were there, which was sort of a relief – a holiday from my holiday, if you will. Rest assured it was really nice there, and lovely to spend time with Helen, Jake, Gen and Sadie – but in blogging terms, it may as well have never happened.
Then we embarked on our trip to Awaroa, which is a beach in the middle of the Abel Tasman national park, which is located at the top of New Zealand's south island. I'd never been there, but Rosie went there often as a kid, and visualises it when she's trying to meditate or have a baby. It's pretty remote and wild, with no electricity, roads or internet. There are a few houses there, one of which is owned by Kerry's family, and another which is owned by the Athfields, who are family friends of Rosie's and also one of the most famous architects from NZ. We managed to organise to stay at the Athfield's boat house, and a group of us headed there for a week, via the ferry from the north island. There were four families, with eight adults and five kids between us on the trip. Awaroa is only accessible by light plane, by sea or on foot, so we bought lots of food and drink and headed there on the water taxi.
Oh yes, so the camera: I didn't want to get it wet, plus I had imagined that we would have no electricity, so I took lots of photos with my film camera. I'll post those next. We were dropped on the beach and made our way to the boat shed, which turned out to be a really jazzy, amazing house, complete with solar powered water and electricity, gas-powered fridges, a pizza oven and cupboards that were beds. It really was a treat to stay there, and I am a big Athfield fan now. Have a look at his stuff, it's incredible!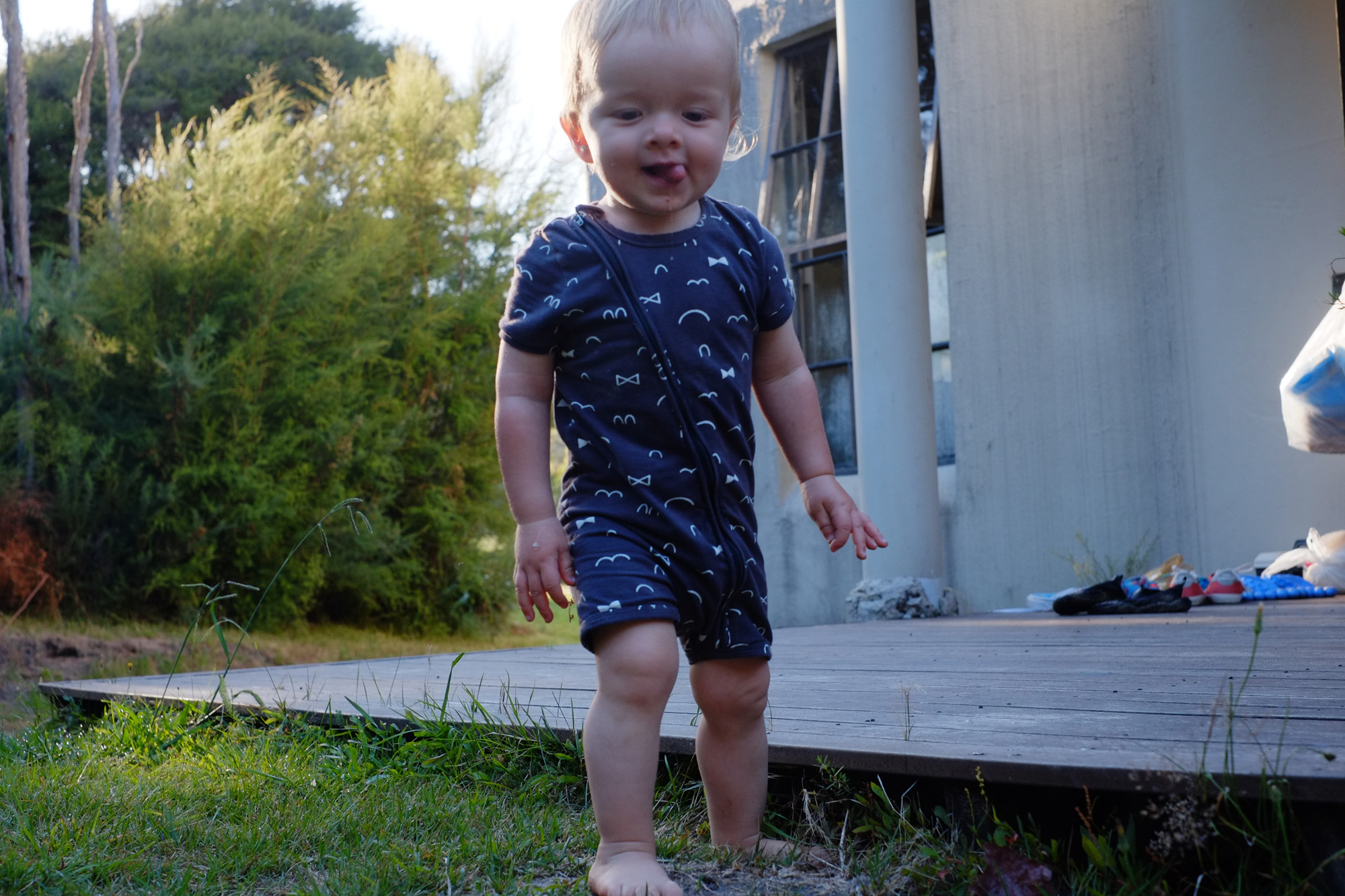 Here's Fred. He loved it in Awaroa. So much grass and scrub and water and sand. No snakes.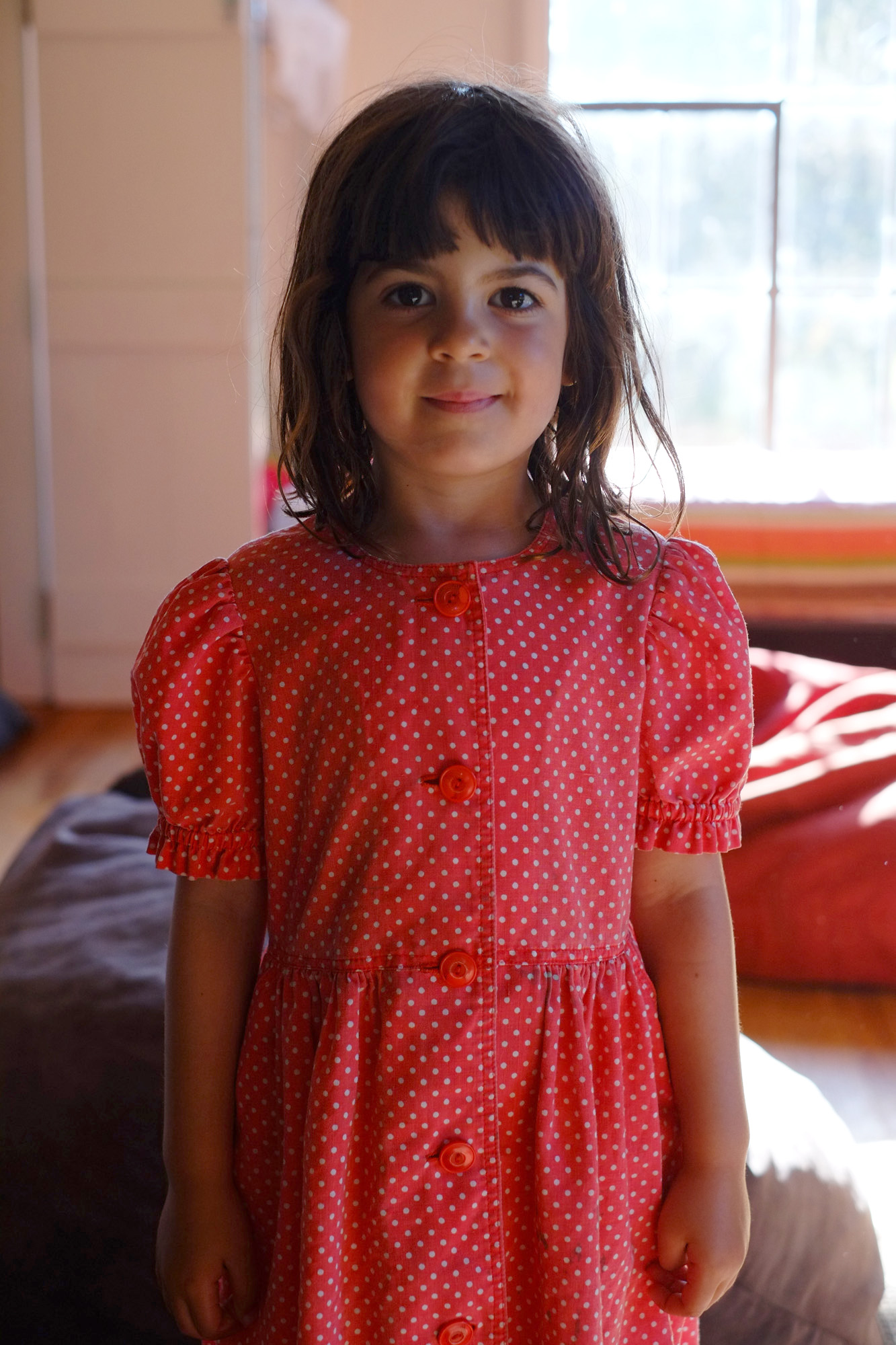 This is Olive, who was also staying at the boat house, with her brother Rumi and her parents Sadaf and Pete. She calls me 'Ol' Freddo'.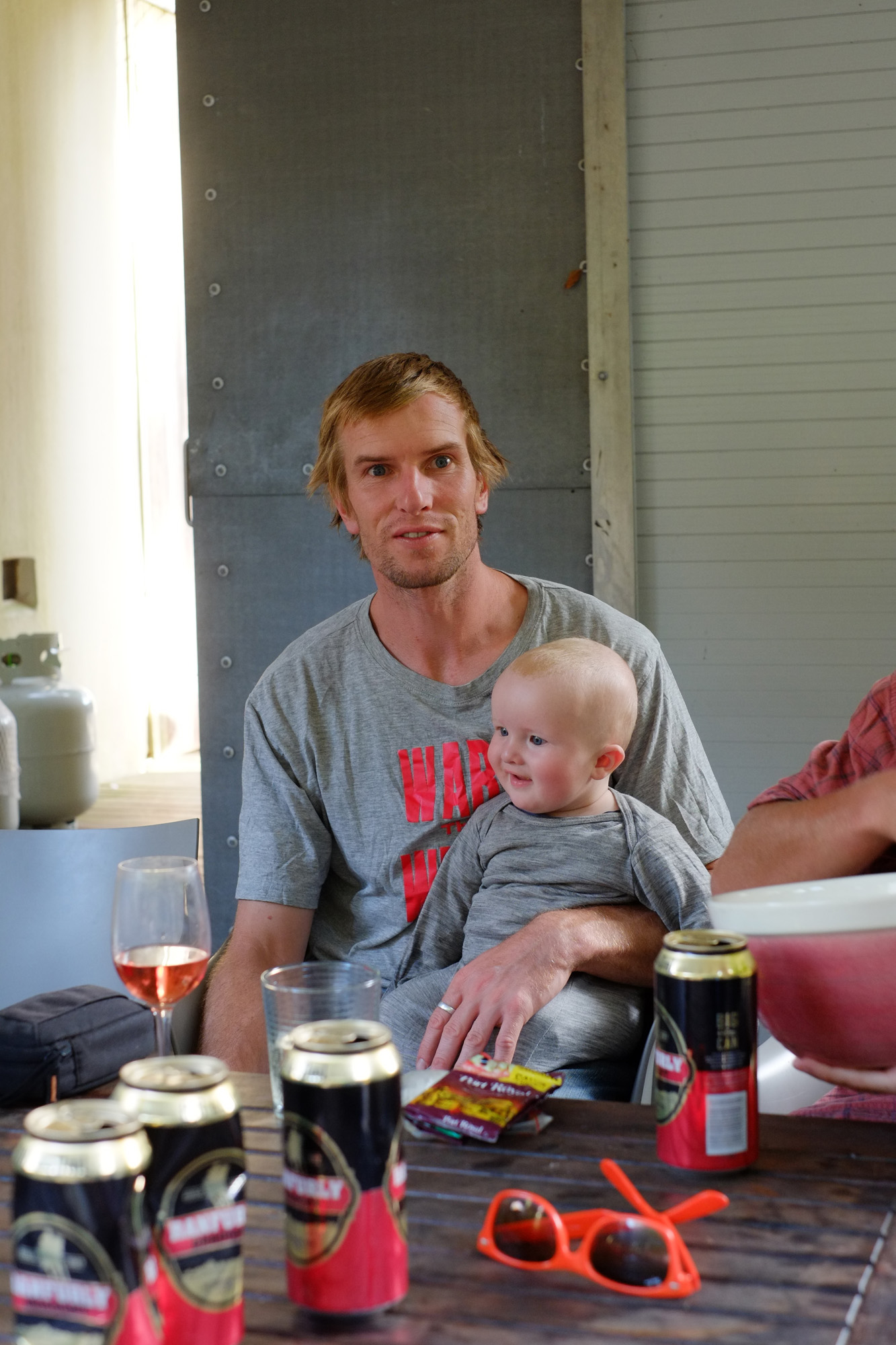 Marty and Kerry were staying at their own house, just a couple of hundred metres away from the boat shed, with their little boy Radek.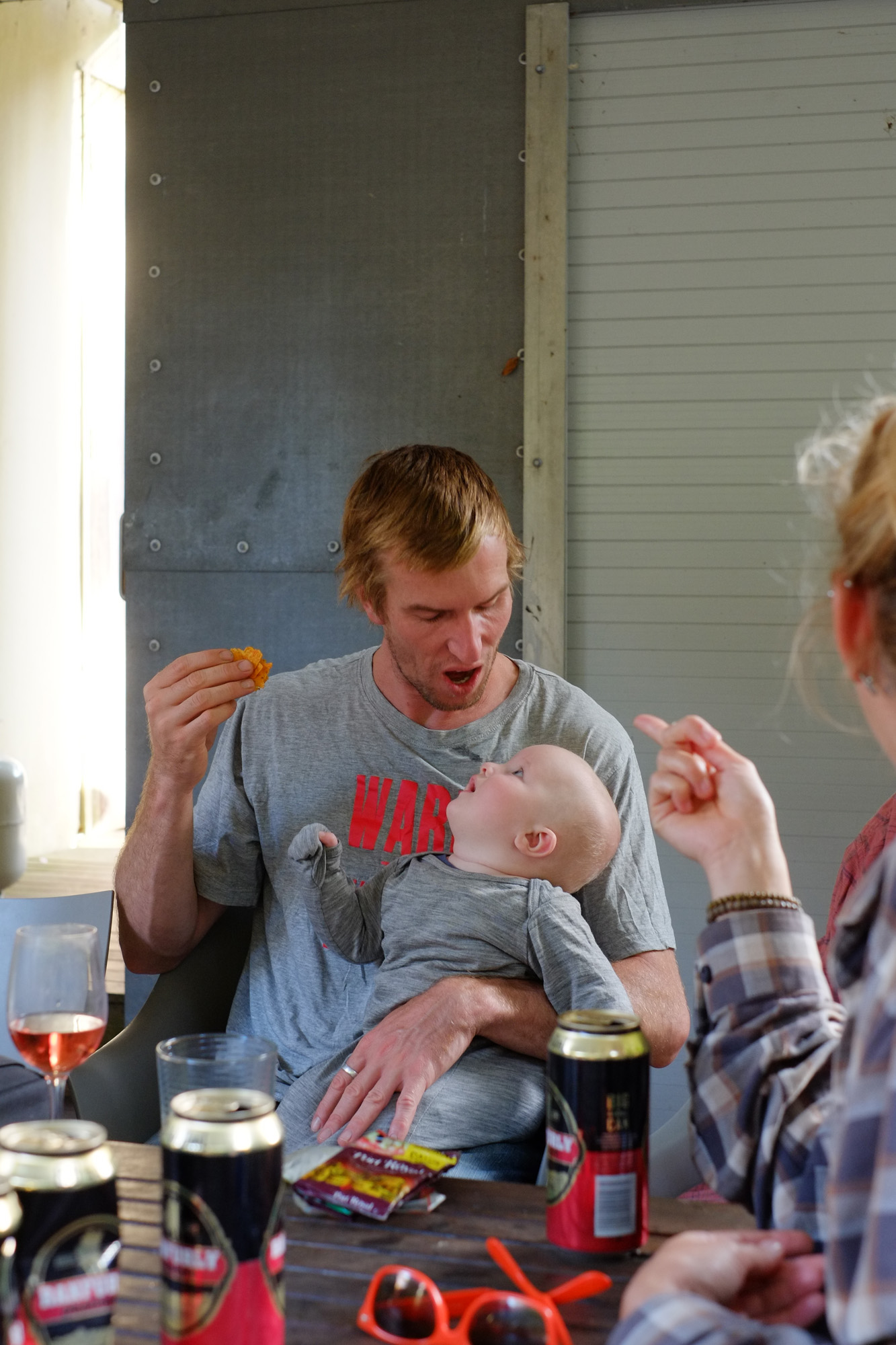 Radek was the youngest of the kids, and Olive was the oldest. A good spread.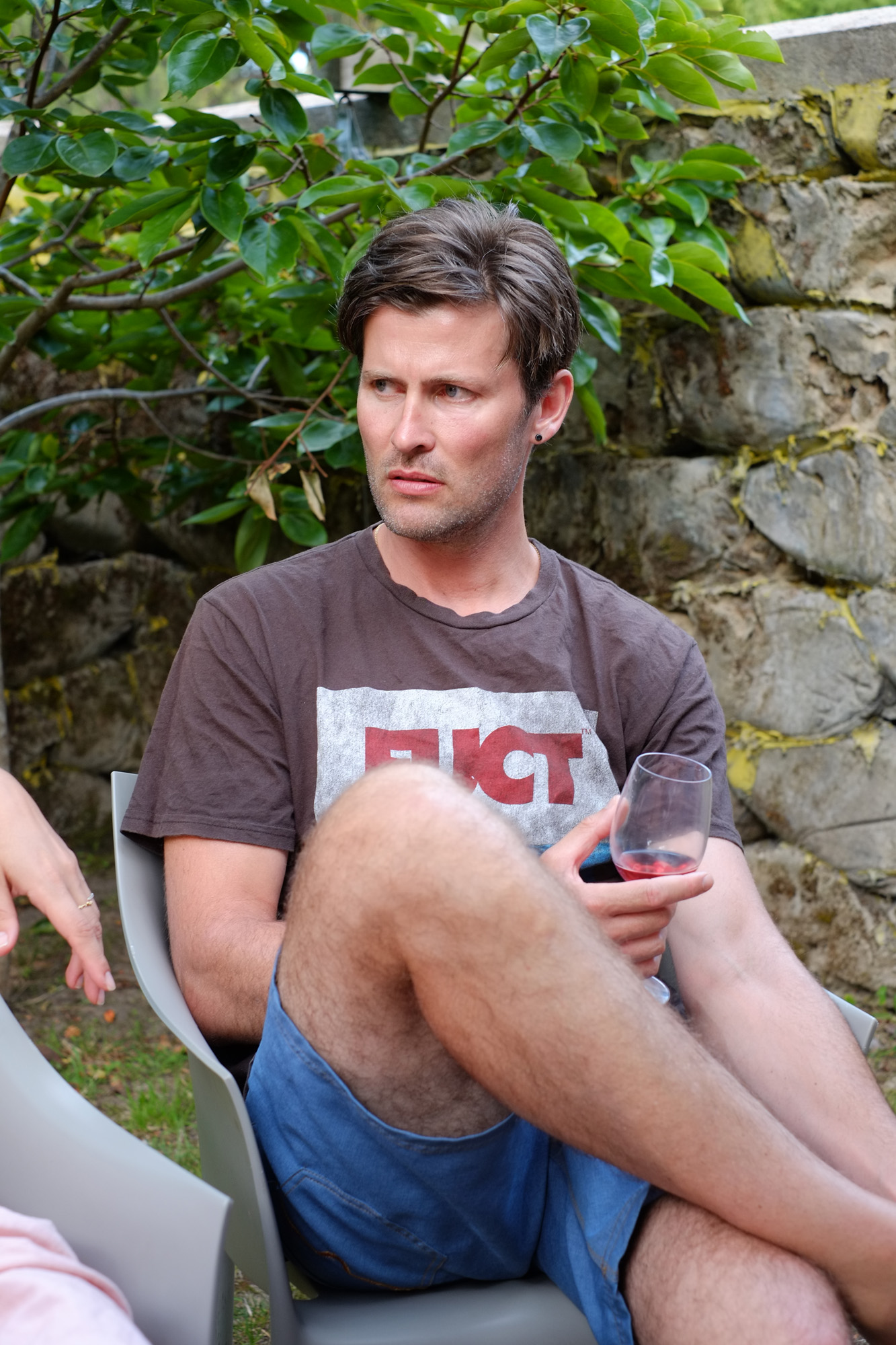 A pensive Pete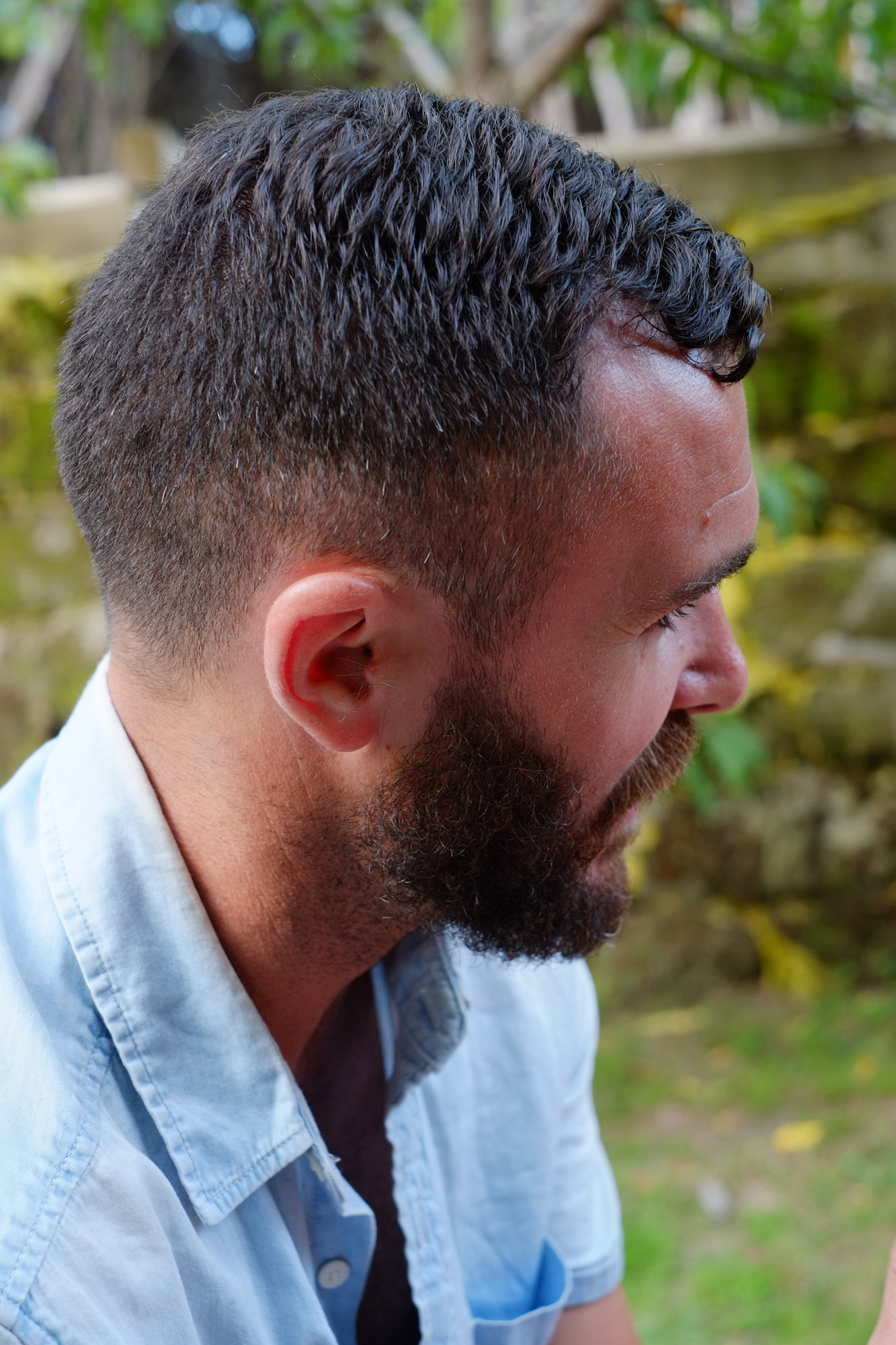 Andy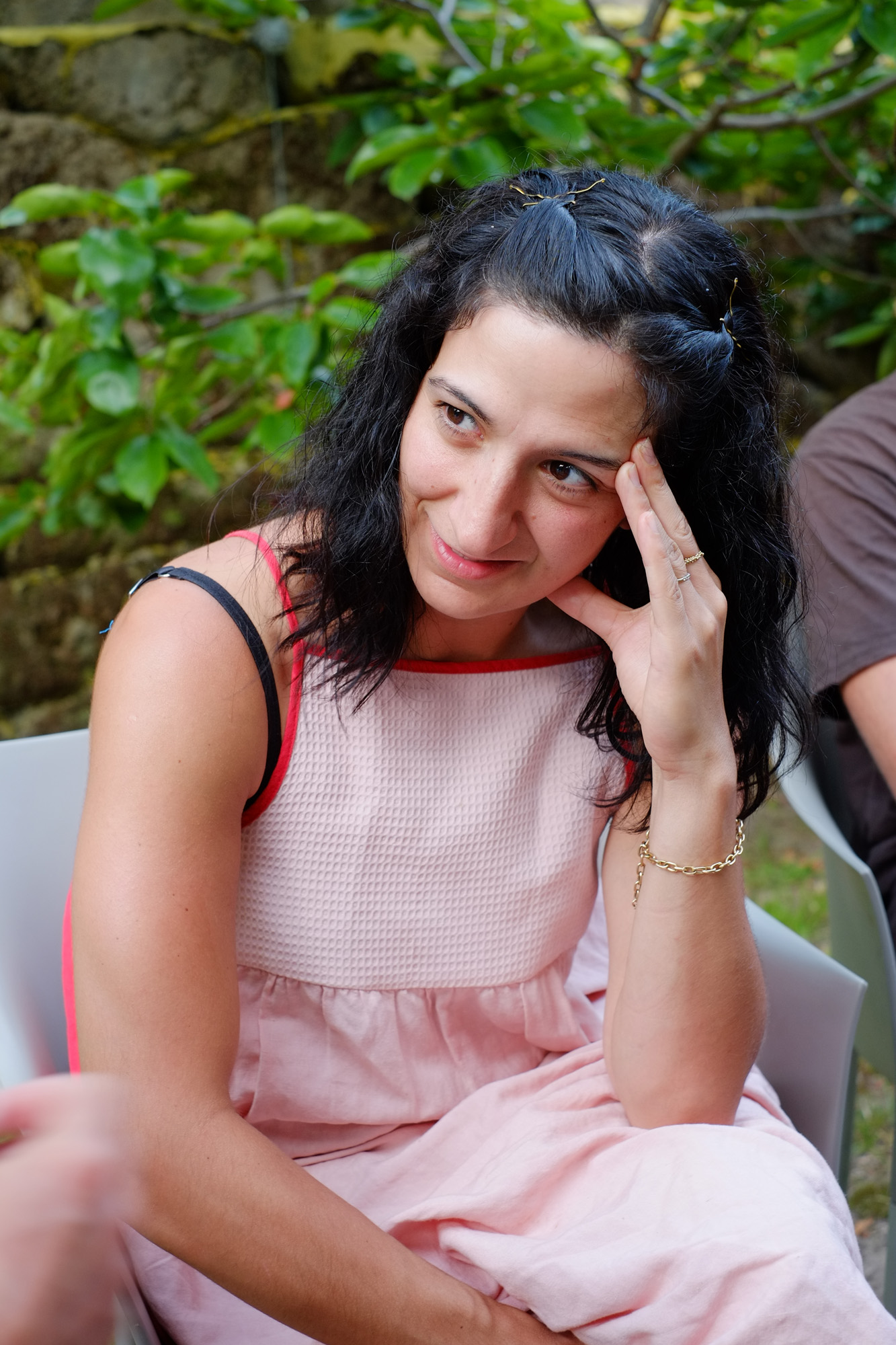 Sadaf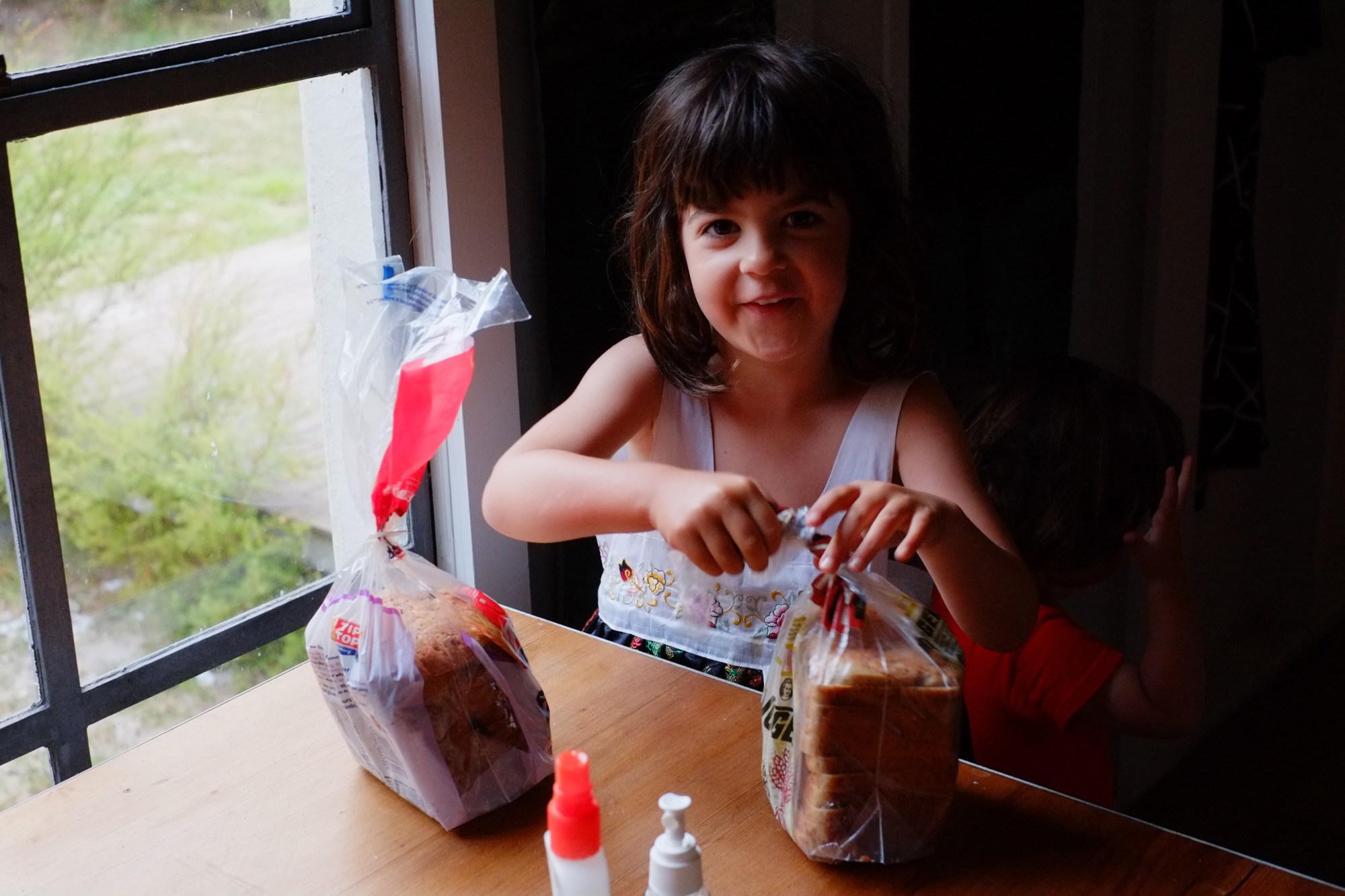 I think Olive was pretending that these two loaves of bread were feet at this point. We planned our meals well, but there was definitely an issue of most of the fruit and bread going off within a few days. We trooped on, but it was a bit tricky with kids.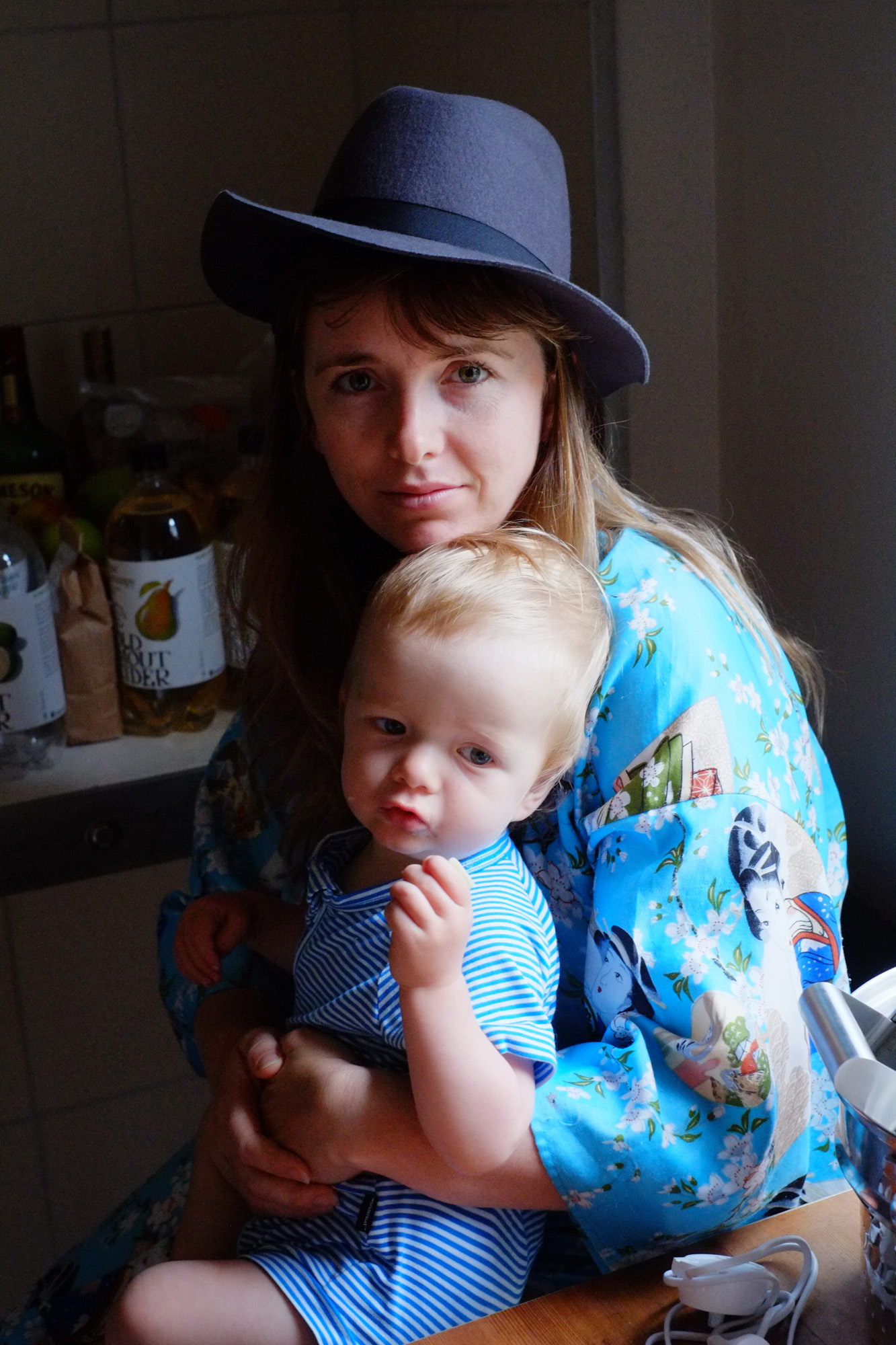 Rosie and Fred
This is the estuary, which completely fills up and empties twice a day with the tides. Fred loved it when it was full, but loved it even more when it was empty.
We bought him these shoes in Wellington, on one of those stressed-out shopping trips where anything can happen and you're not sure if anything you do is the right thing, because you've completely lost your way in life and you have to leave, but maybe it's right? Luckily, this was a good purchase.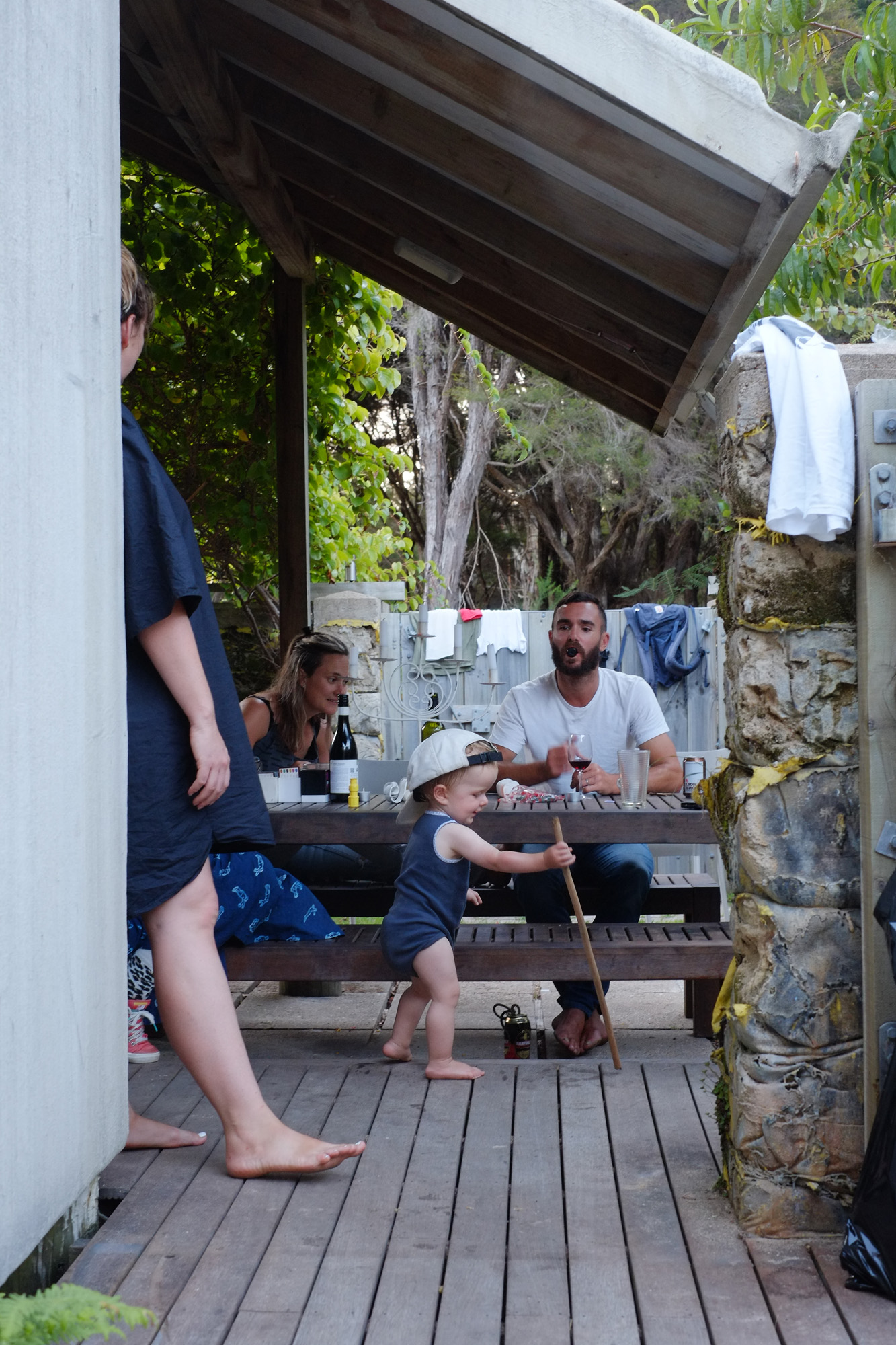 Andy and Emma look on as Fred effortlessly impersonates an old man rapper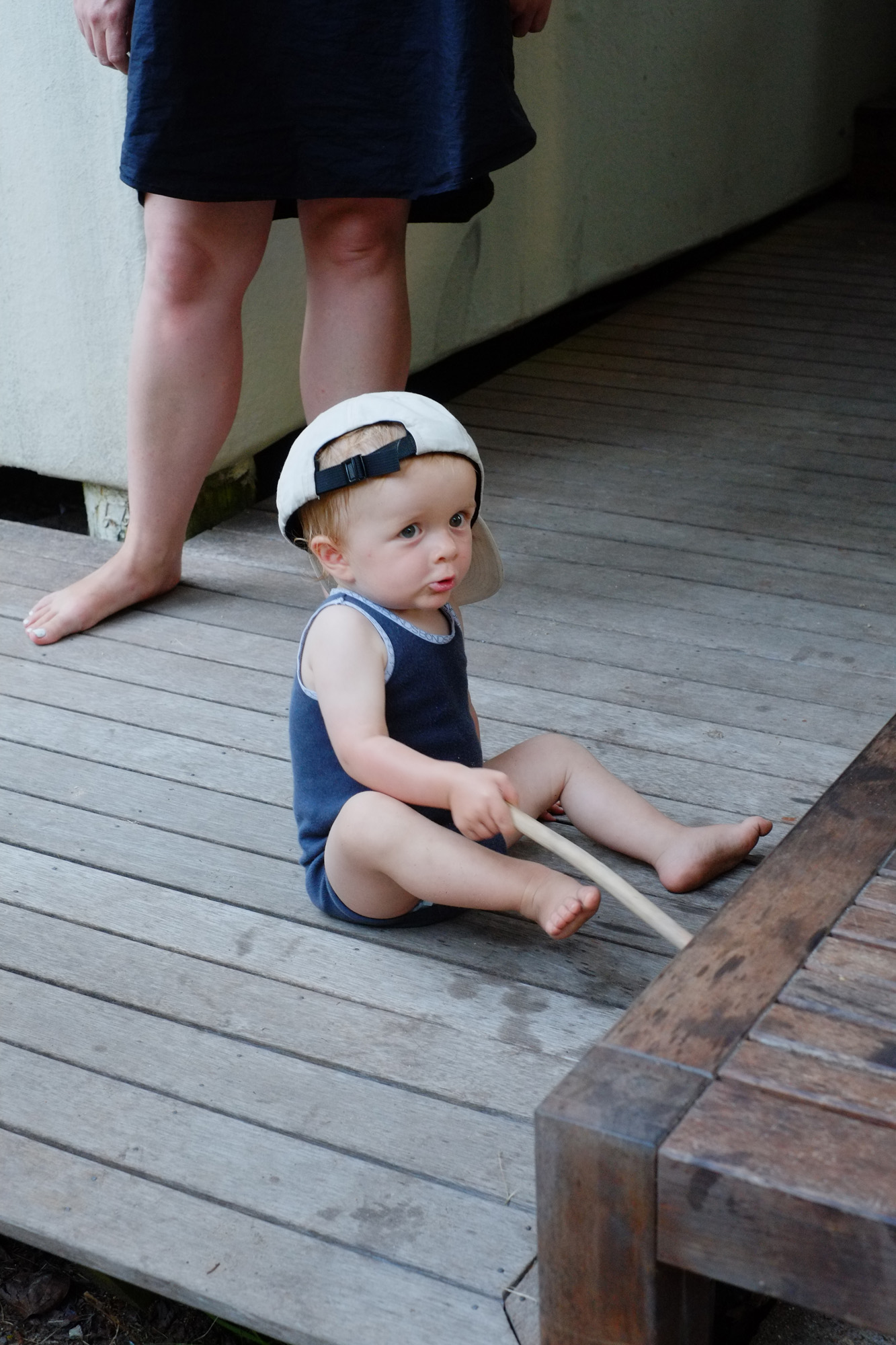 Breakfast time was quite funny and intense. It was nice staying with people in a similar boat (house) to us.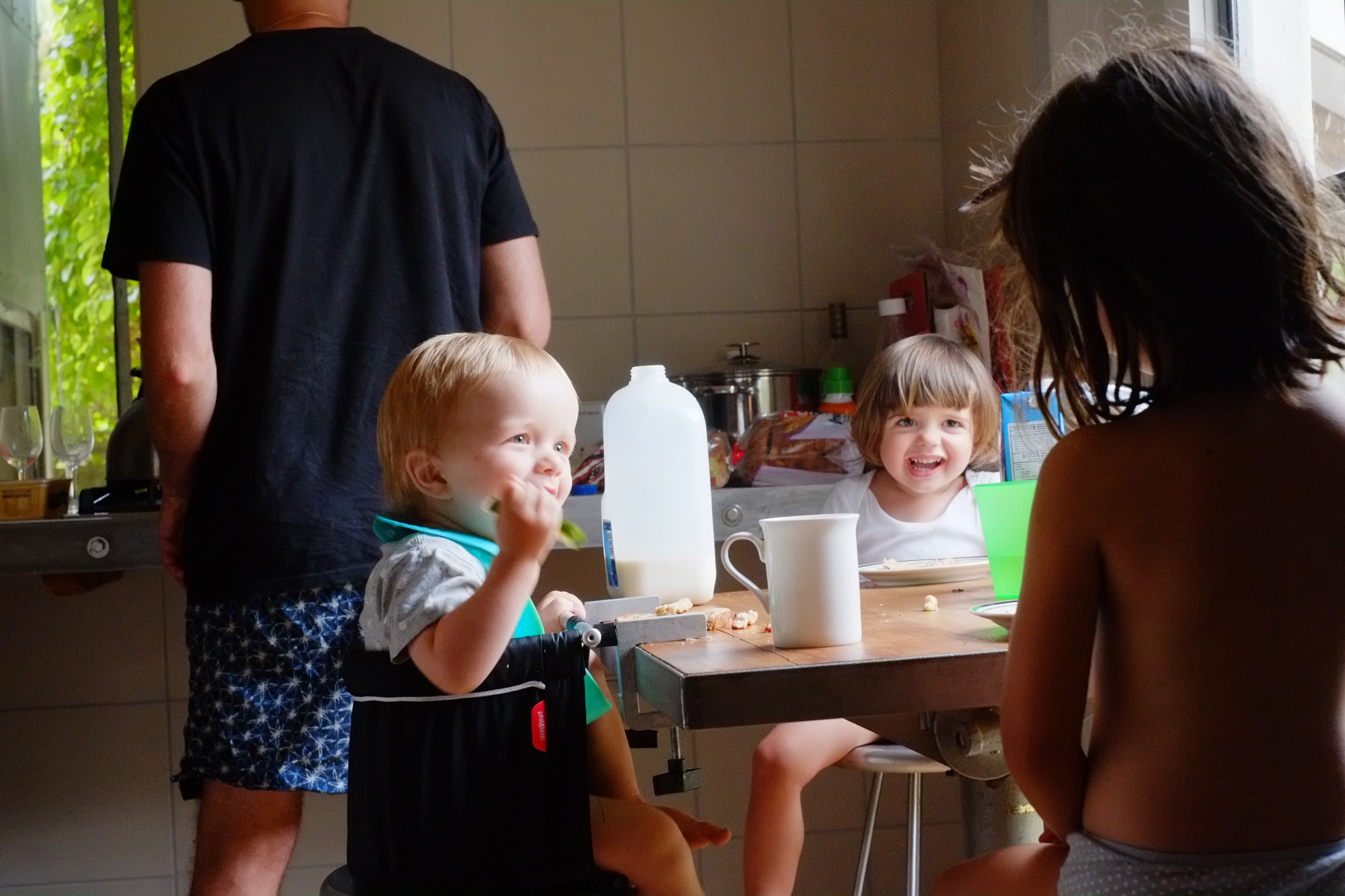 Fred and Rumi enjoying a gag from Olive.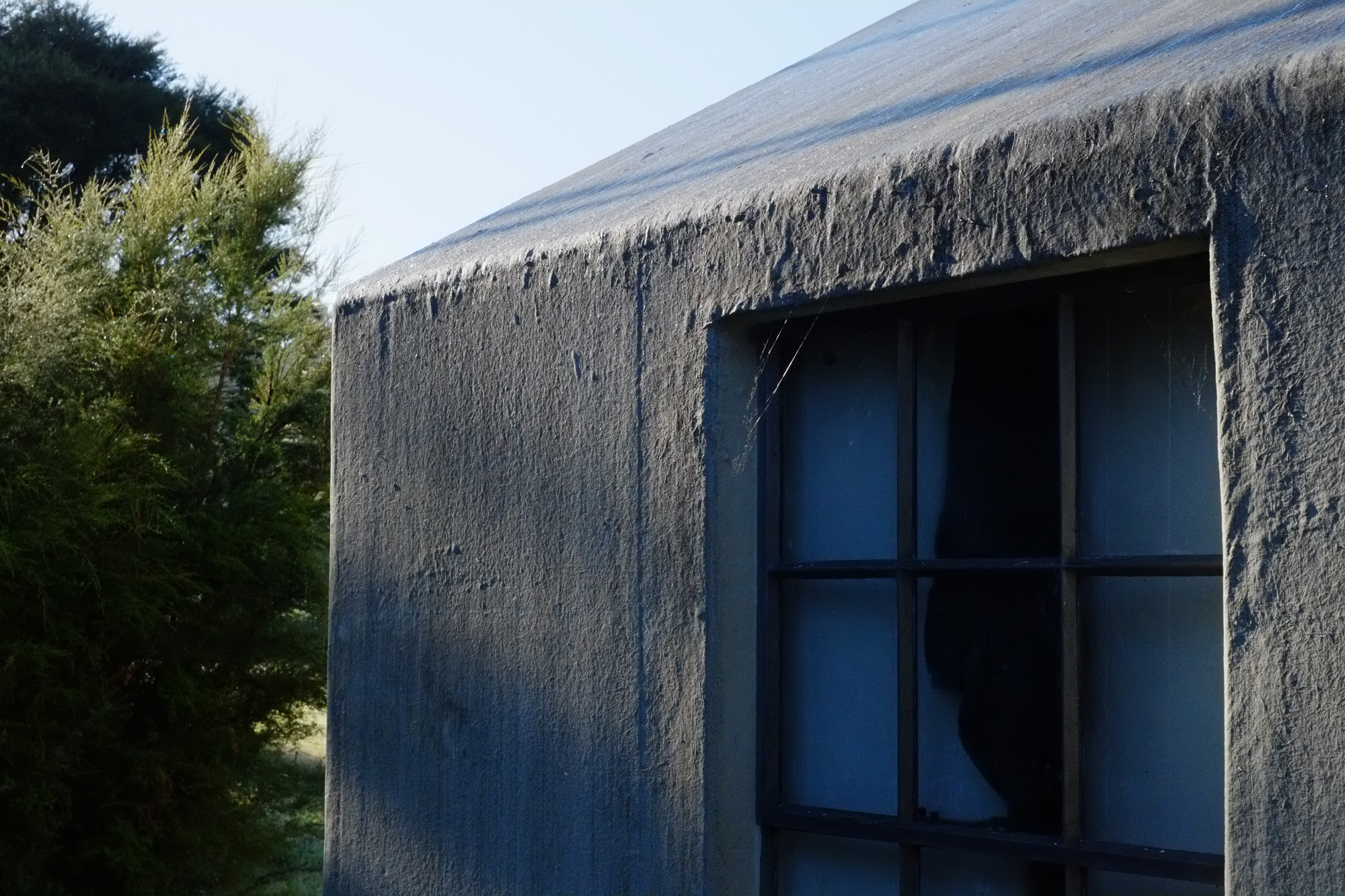 The boat house is clad in fibreglass. Apparently Athfield used to bring out his students to Awaroa and work on the house as part of their studies.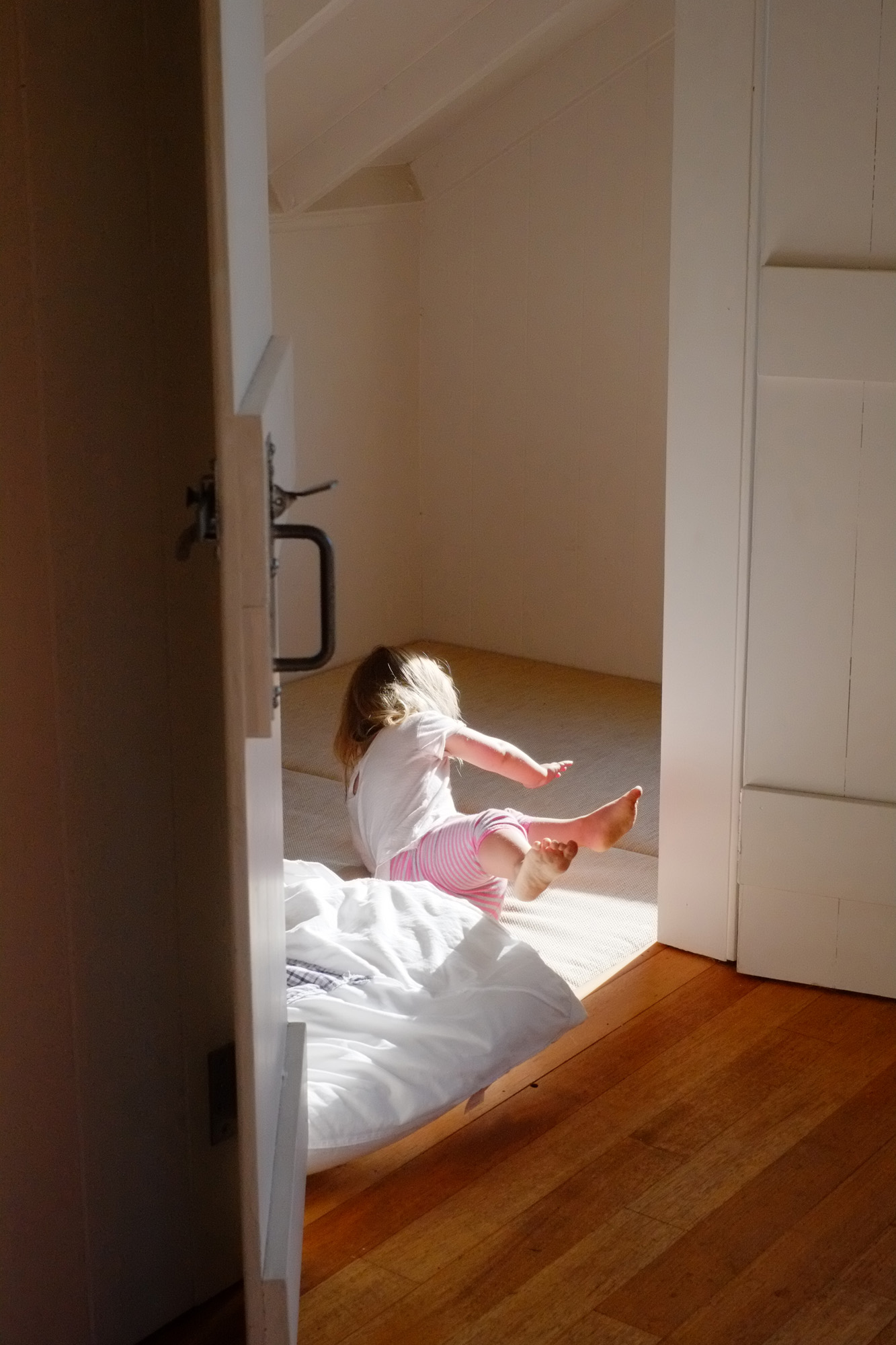 Stella is Andy and Emma's little girl and she is hilarious. Here she is tumbling around in one of the upstairs cubbies.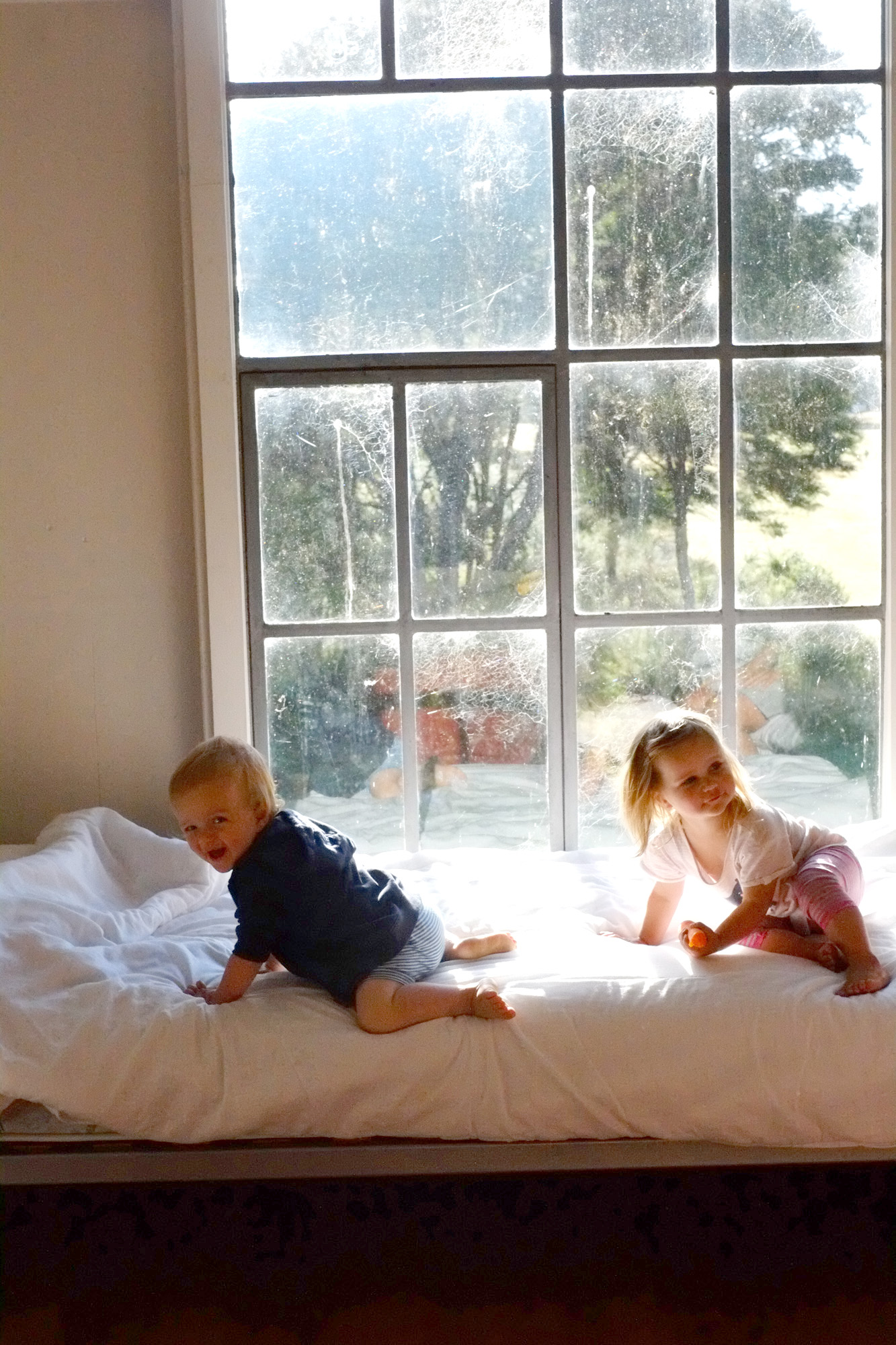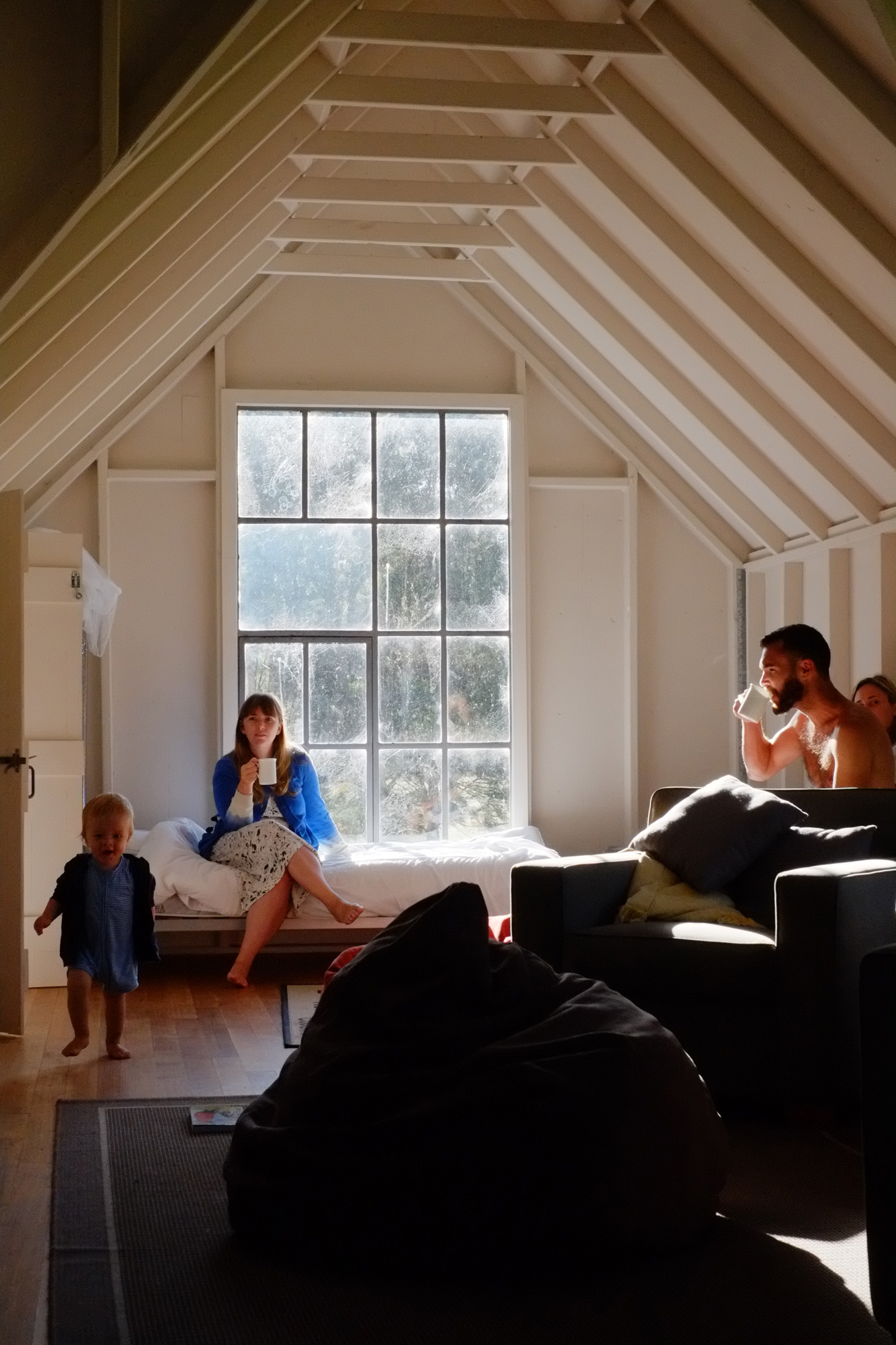 Upstairs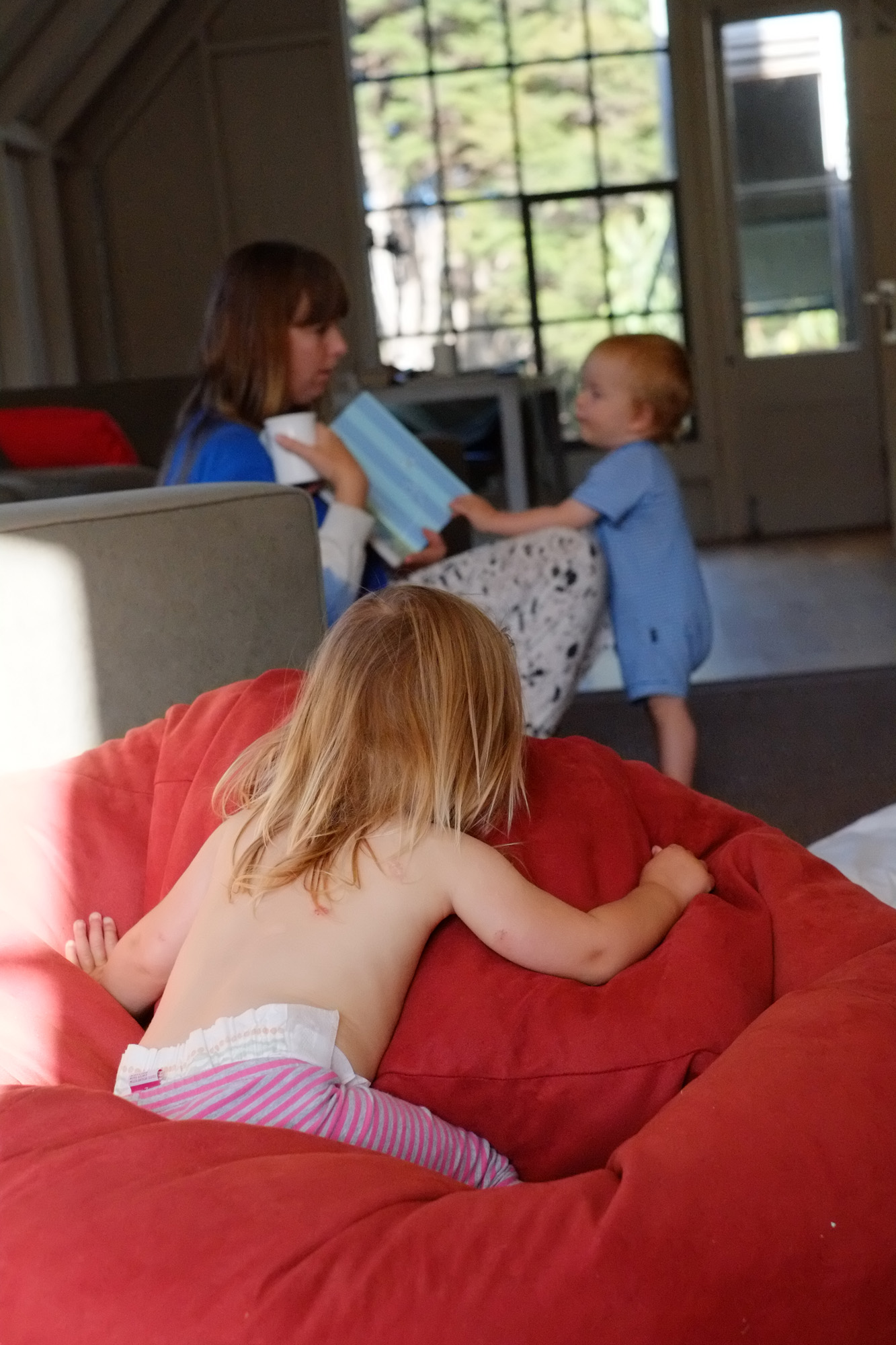 Stella looks on as Rosie reads Fred The Rooster Struts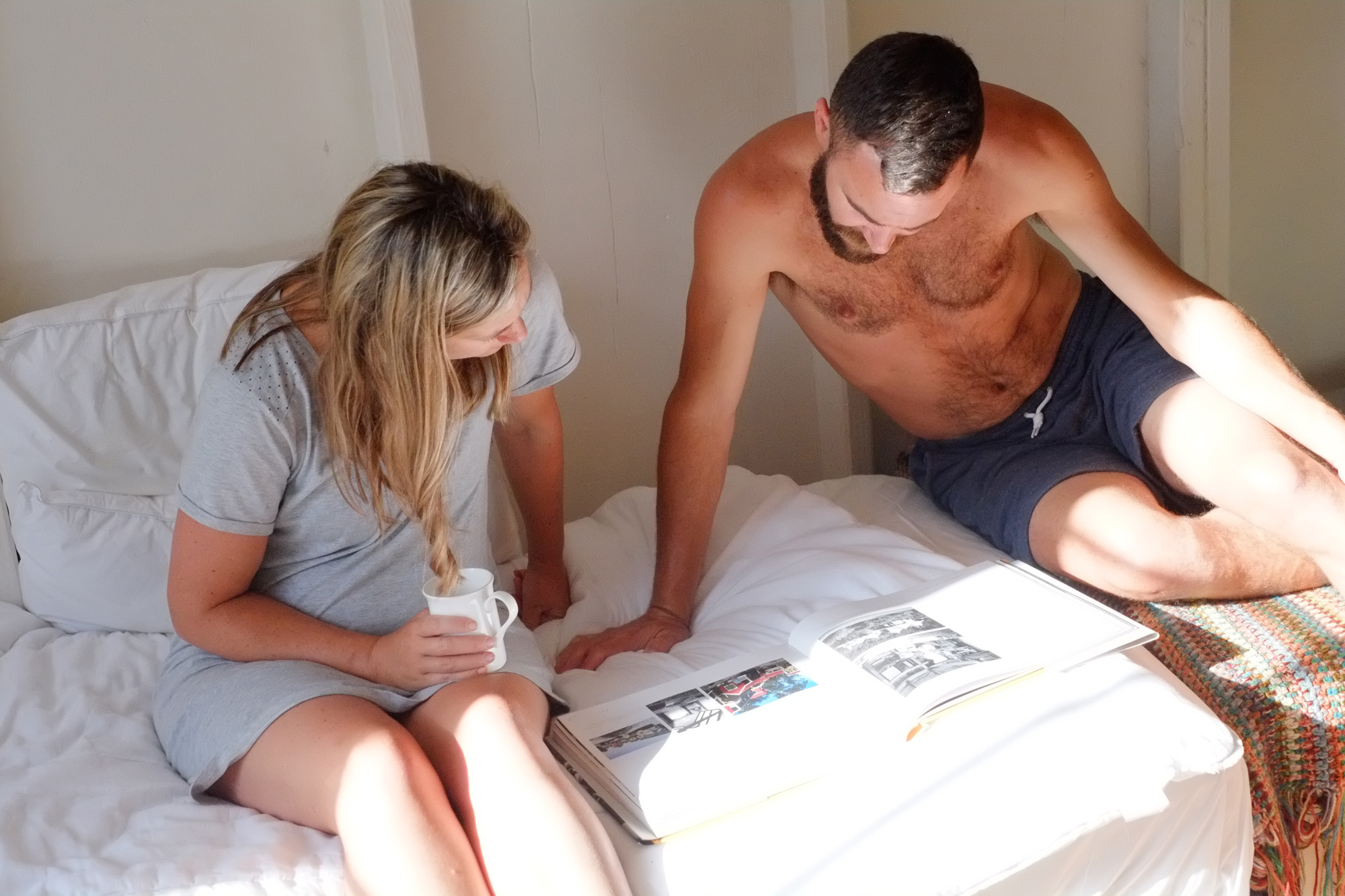 Emma and Andy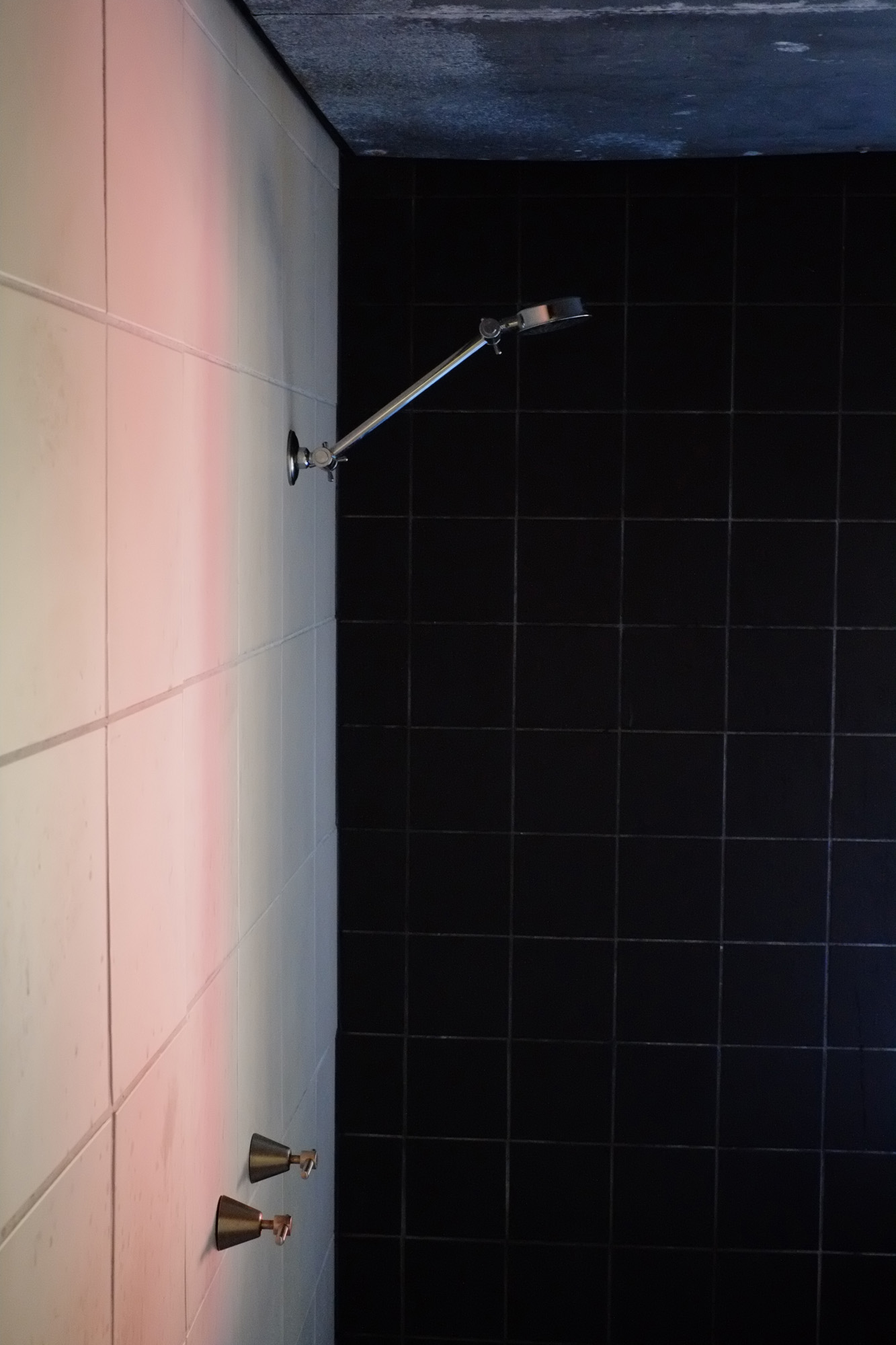 The house has a two-storey solar-powered water tower that was built as a late addition. Thank god for that water tower.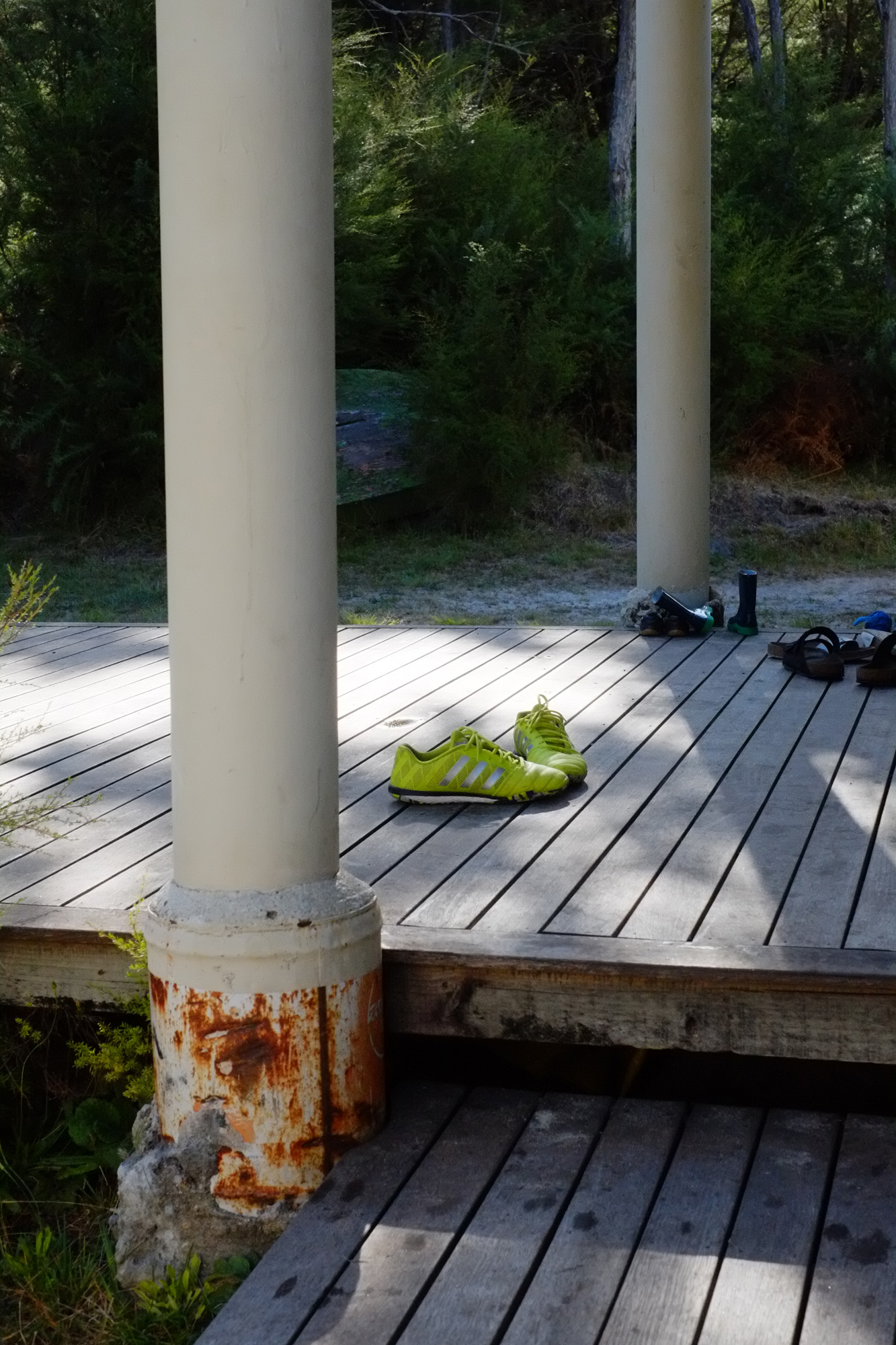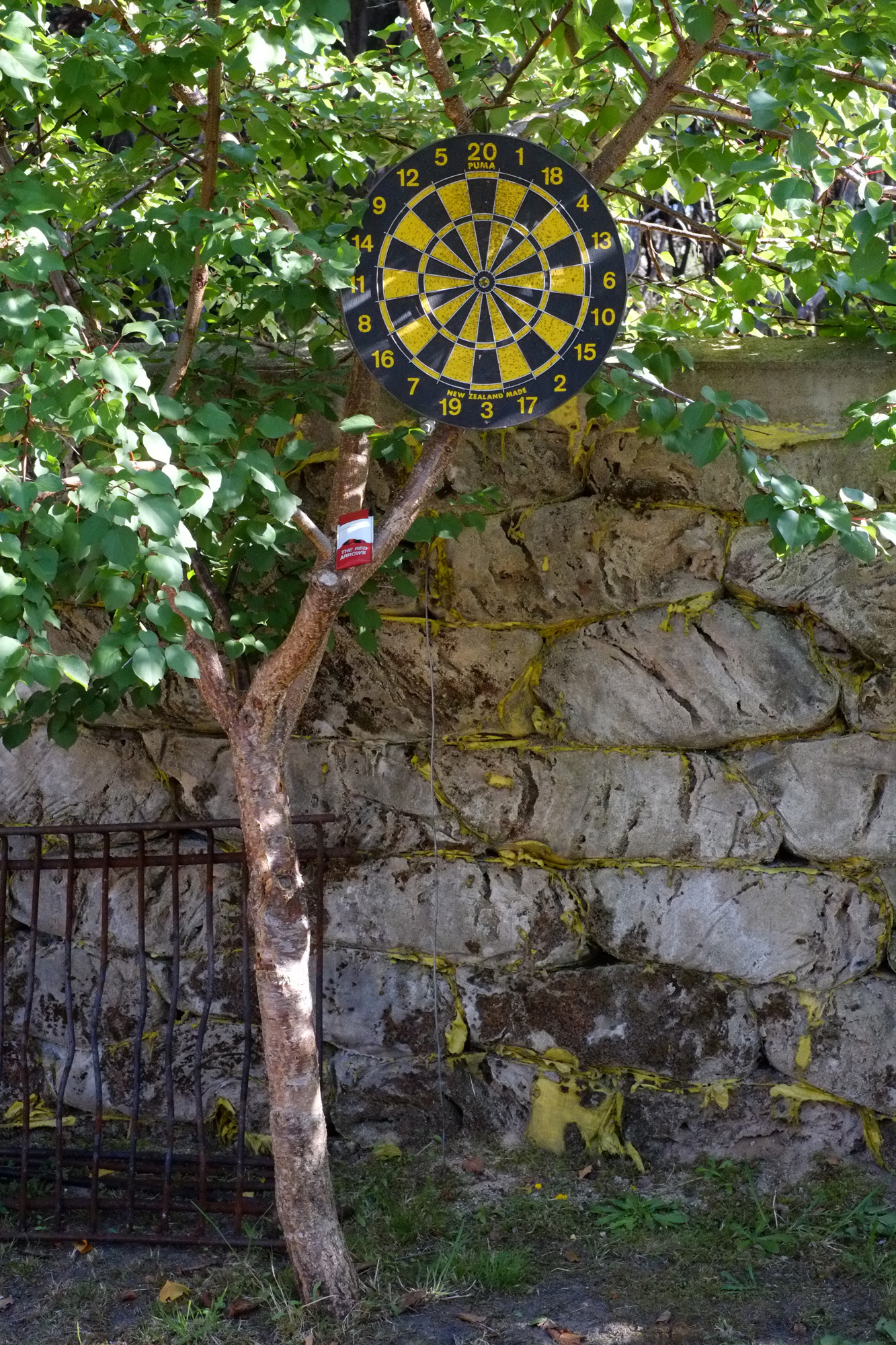 Outdoor darts. The fence is made from bags of cement that were stacked, wet, then set on fire.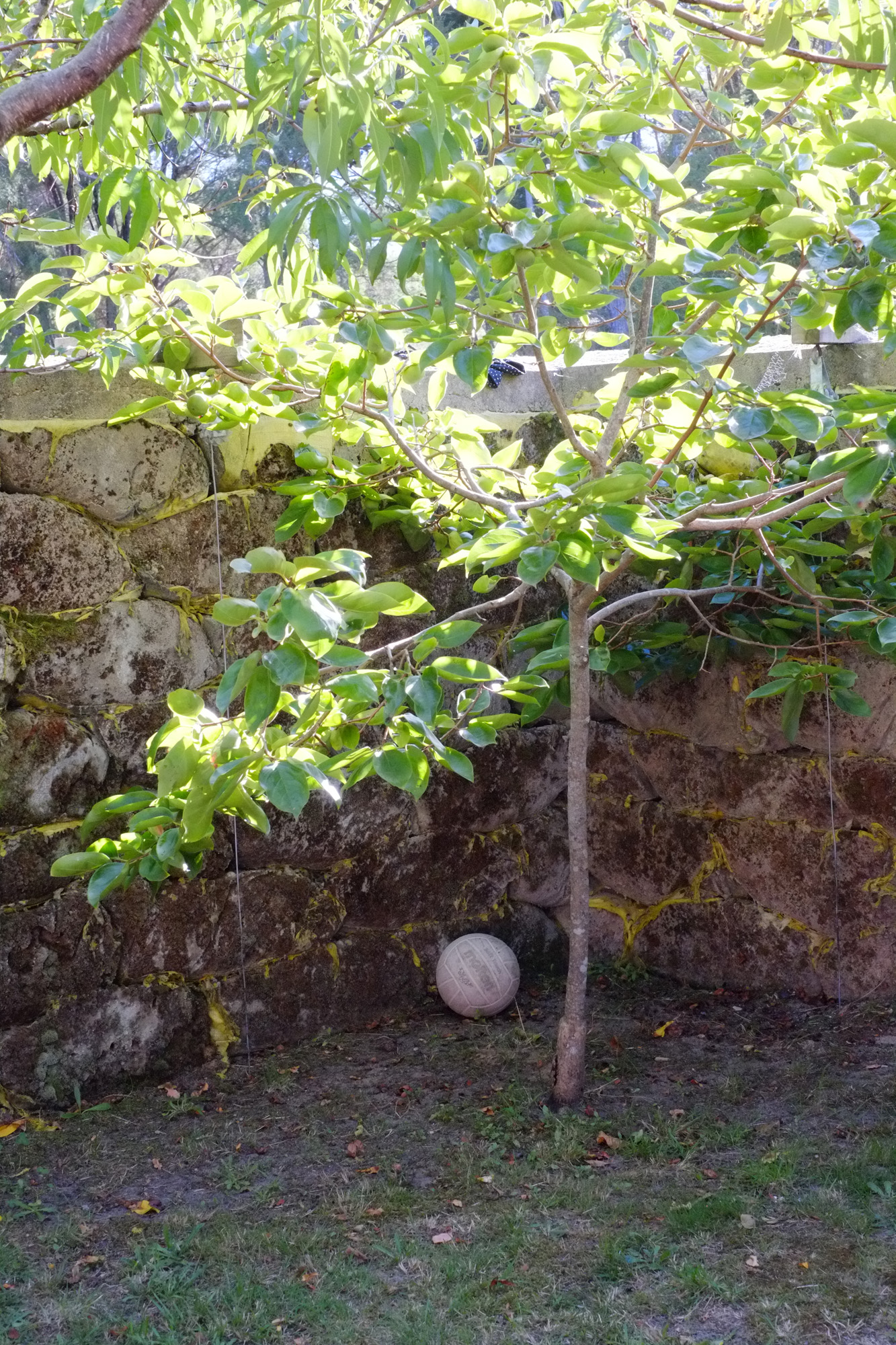 It was quite lovely sitting in that garden reading my book whenever Fred was asleep.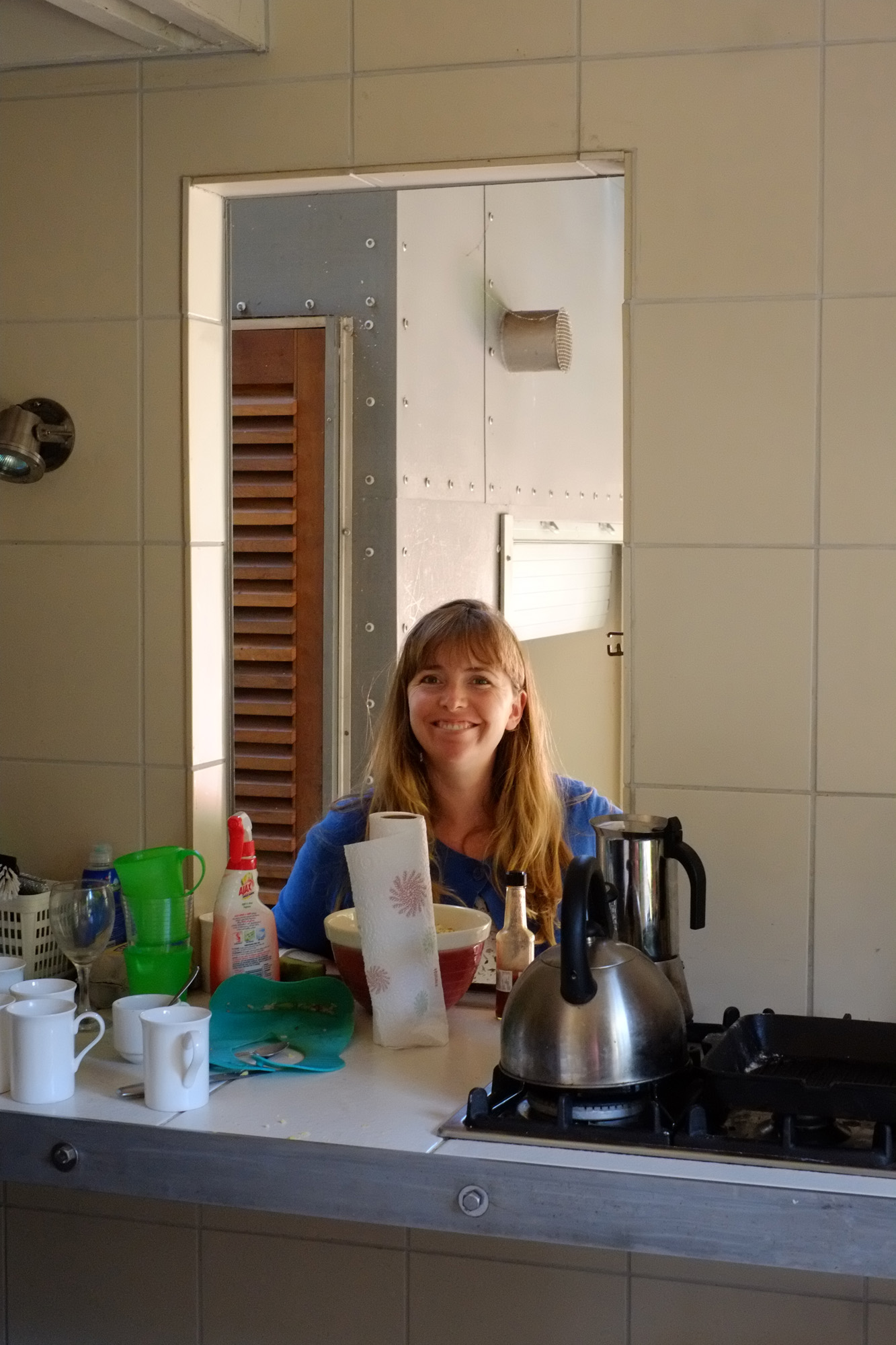 There's Rosie!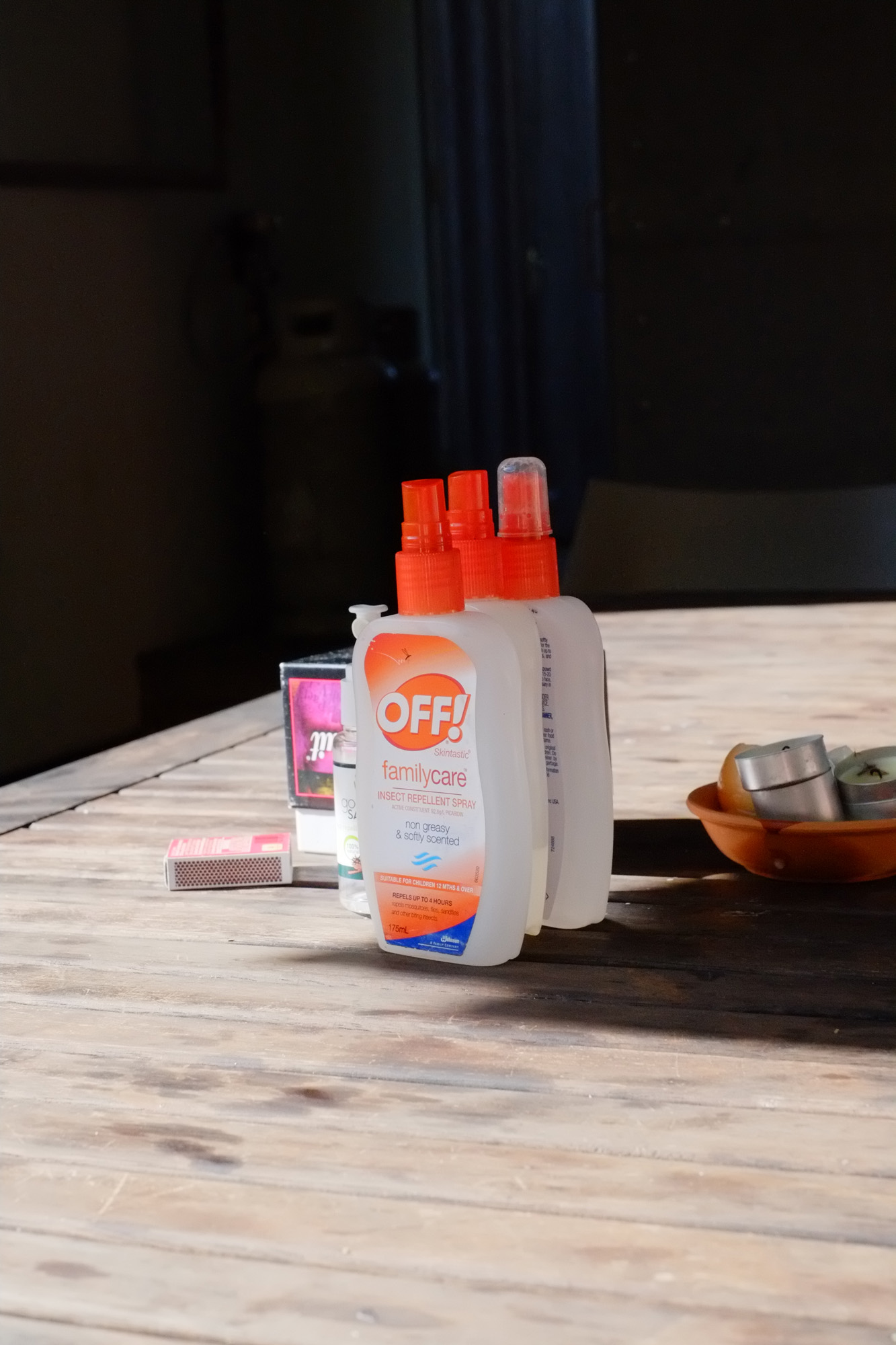 The only downside of Awaroa is the fucking sandflies and mosquitoes.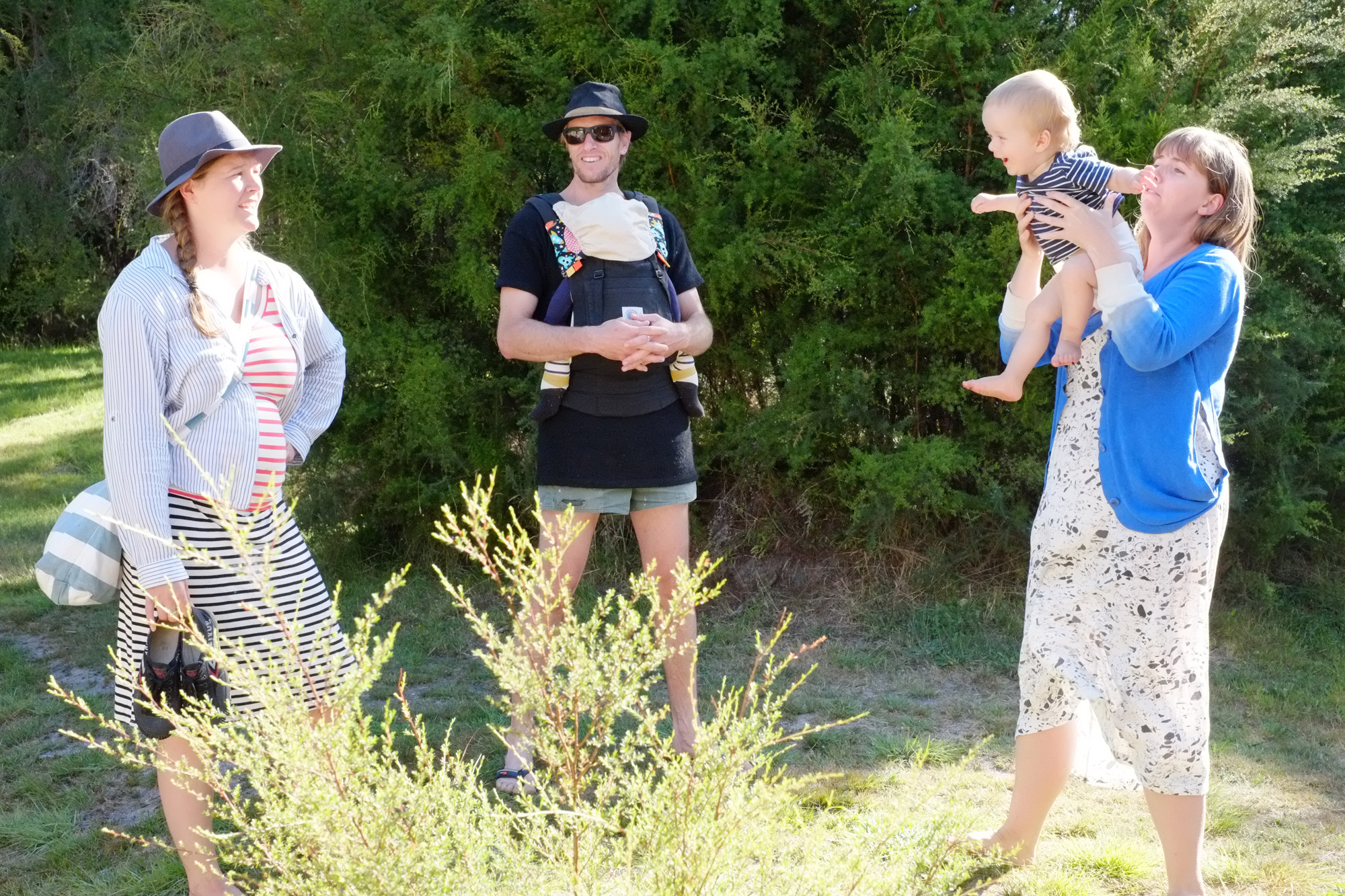 Kerry, Marty, Radek, Fred and Rosie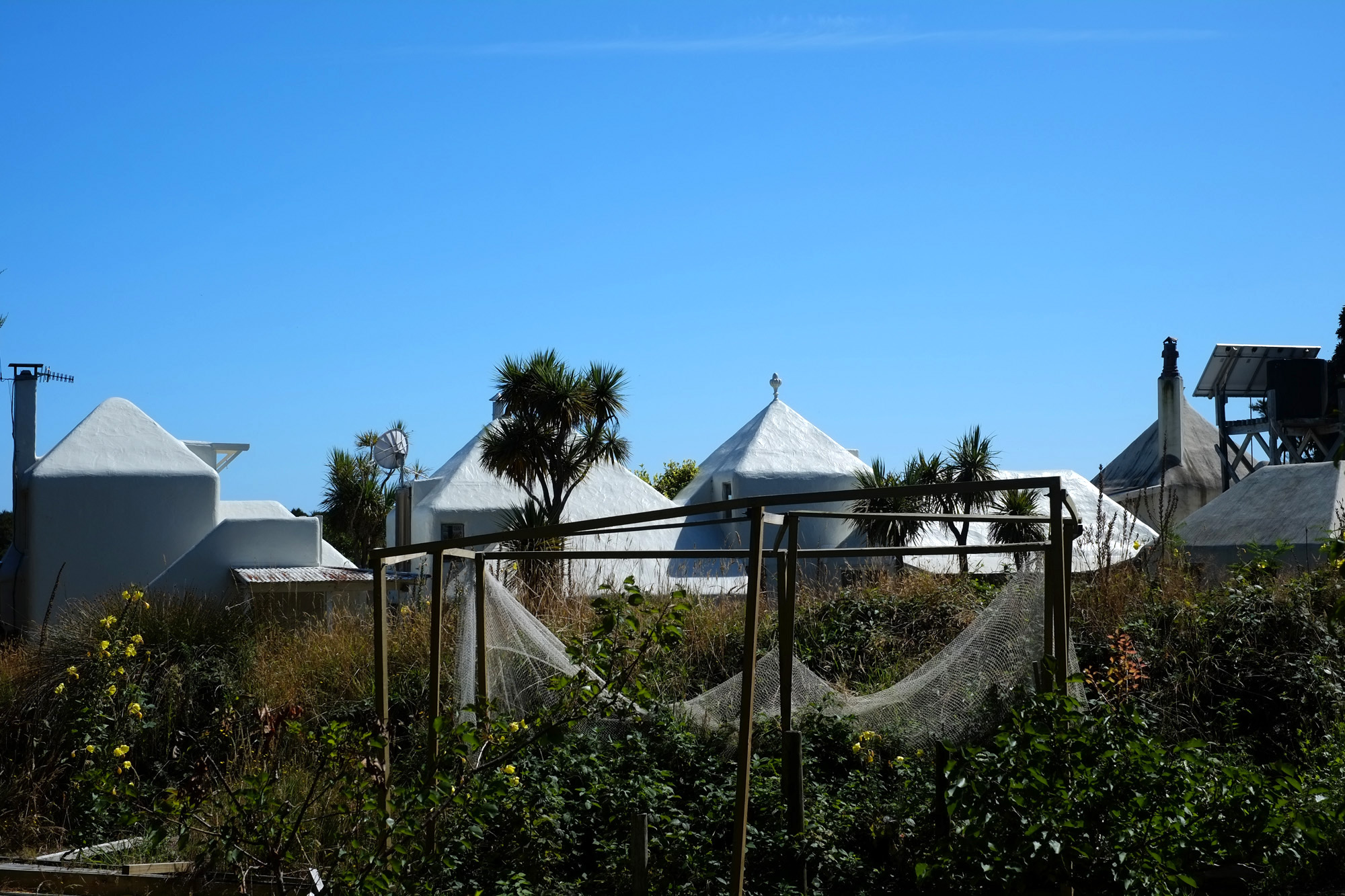 The back view of the nearby Athfield house, apparently an exercise in communal living. The spectacularly named David Monopoli was staying there while we were in the boathouse.
We had to take all our rubbish out with us at the end of our stay. It's a real reminder of how much stinking shit you generate.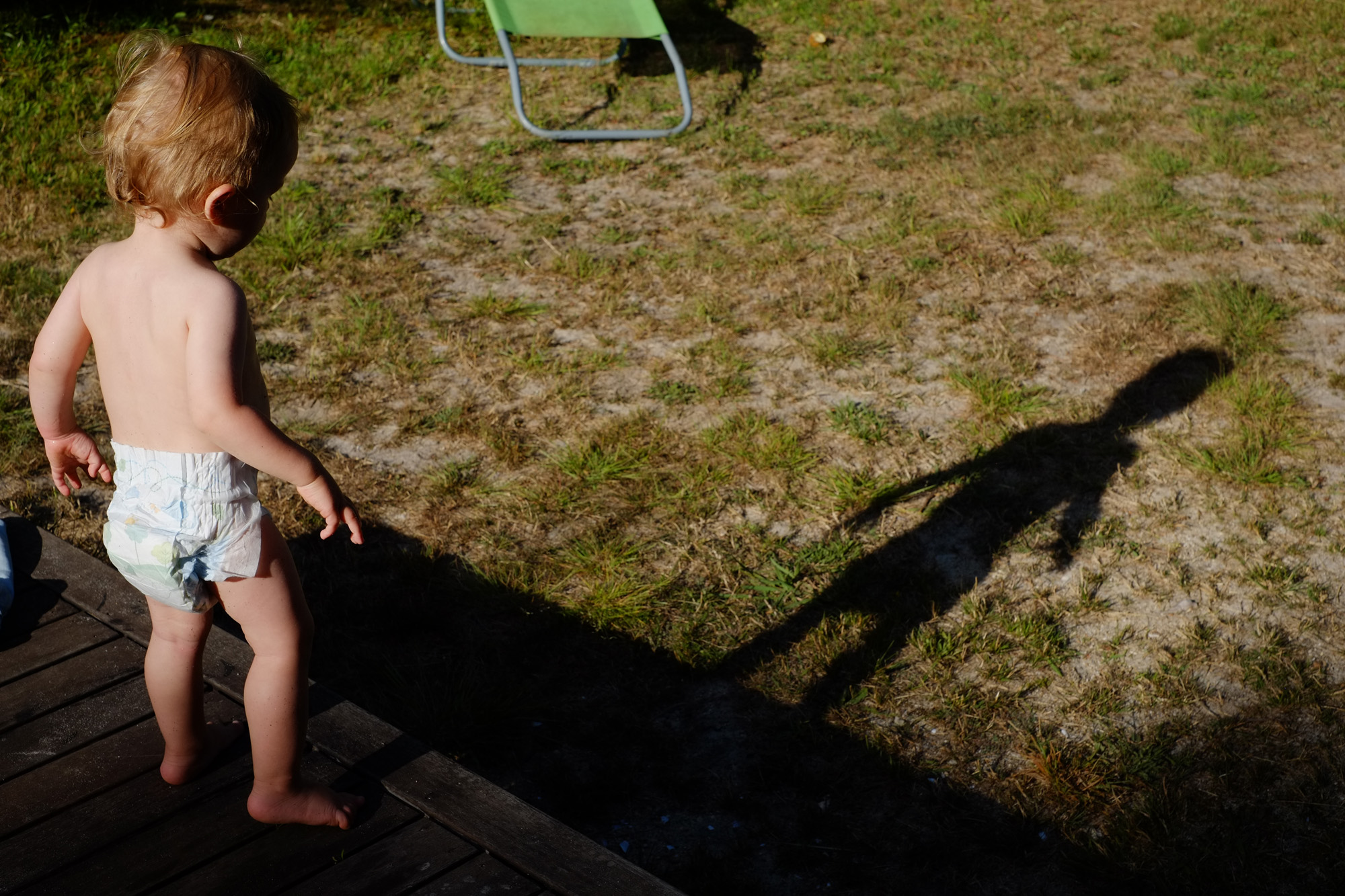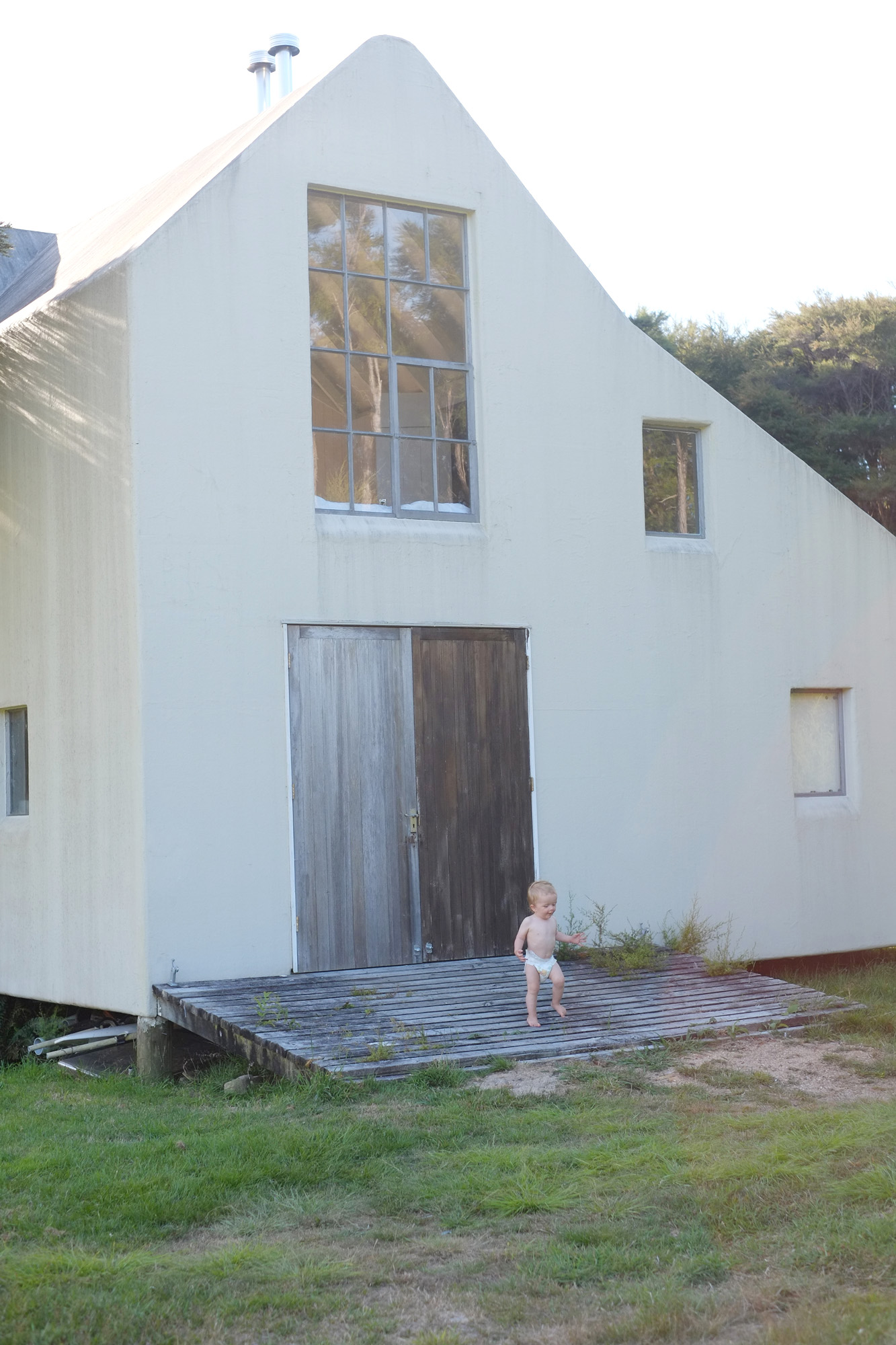 Fred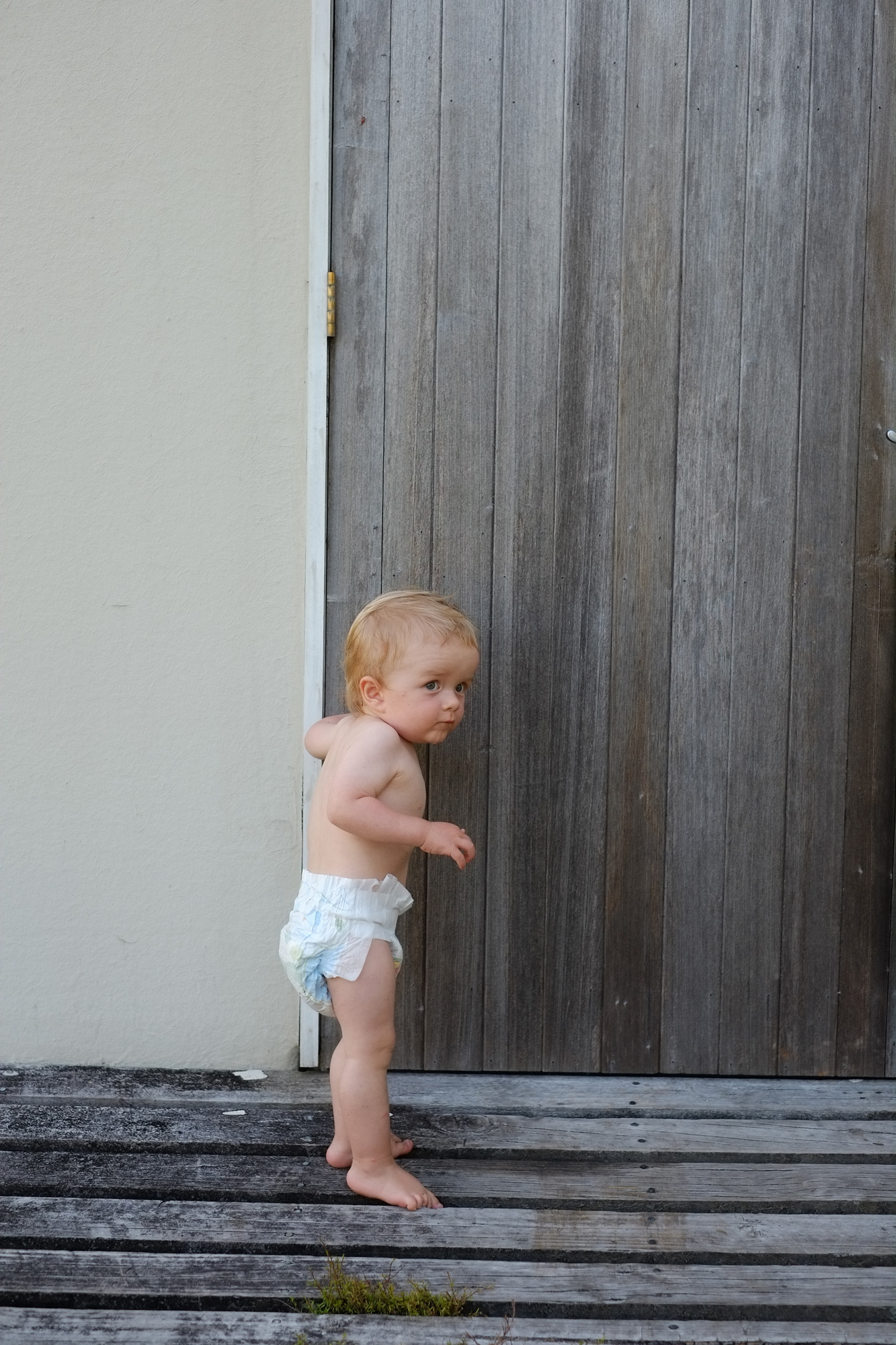 Fred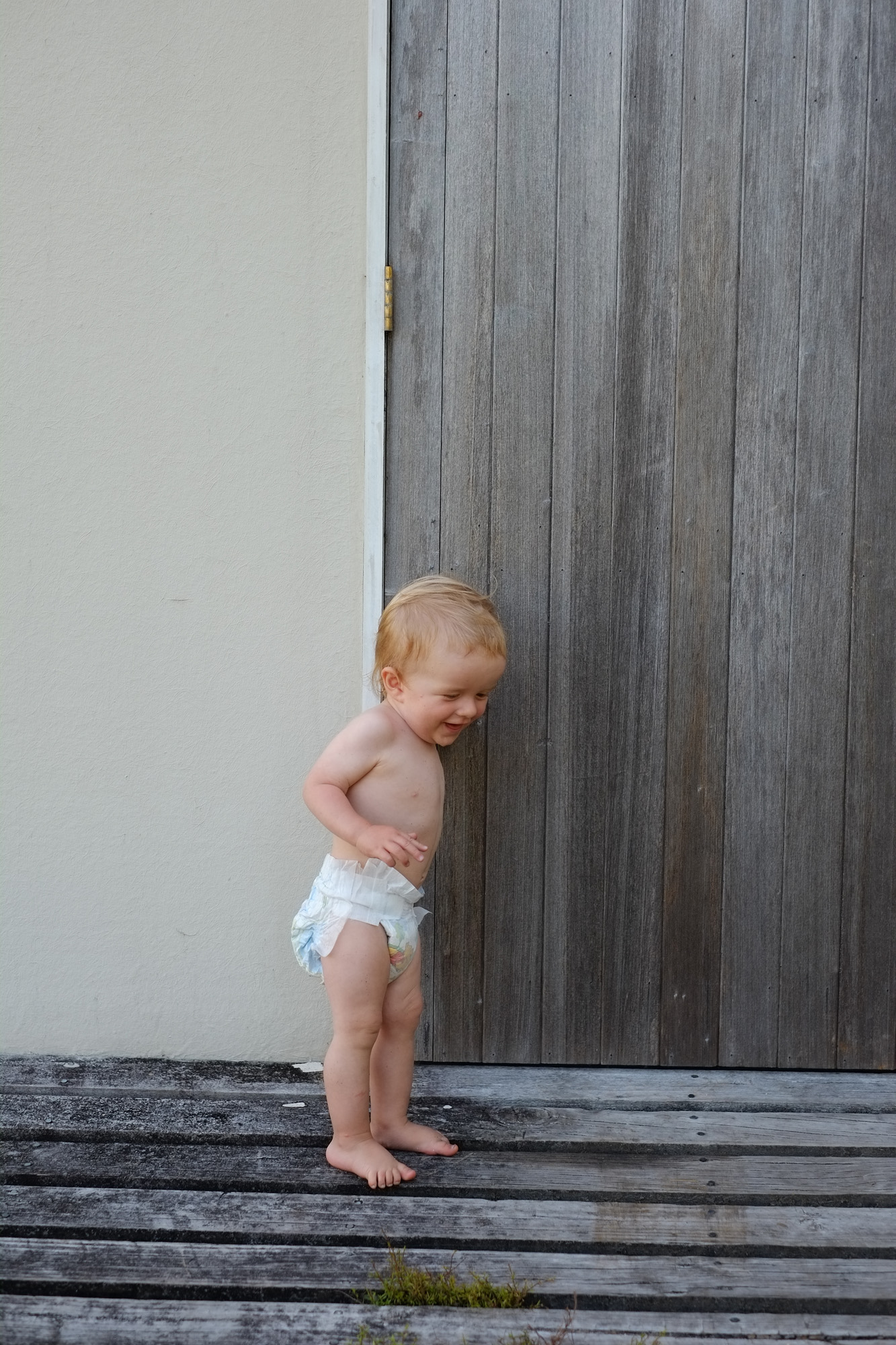 Fred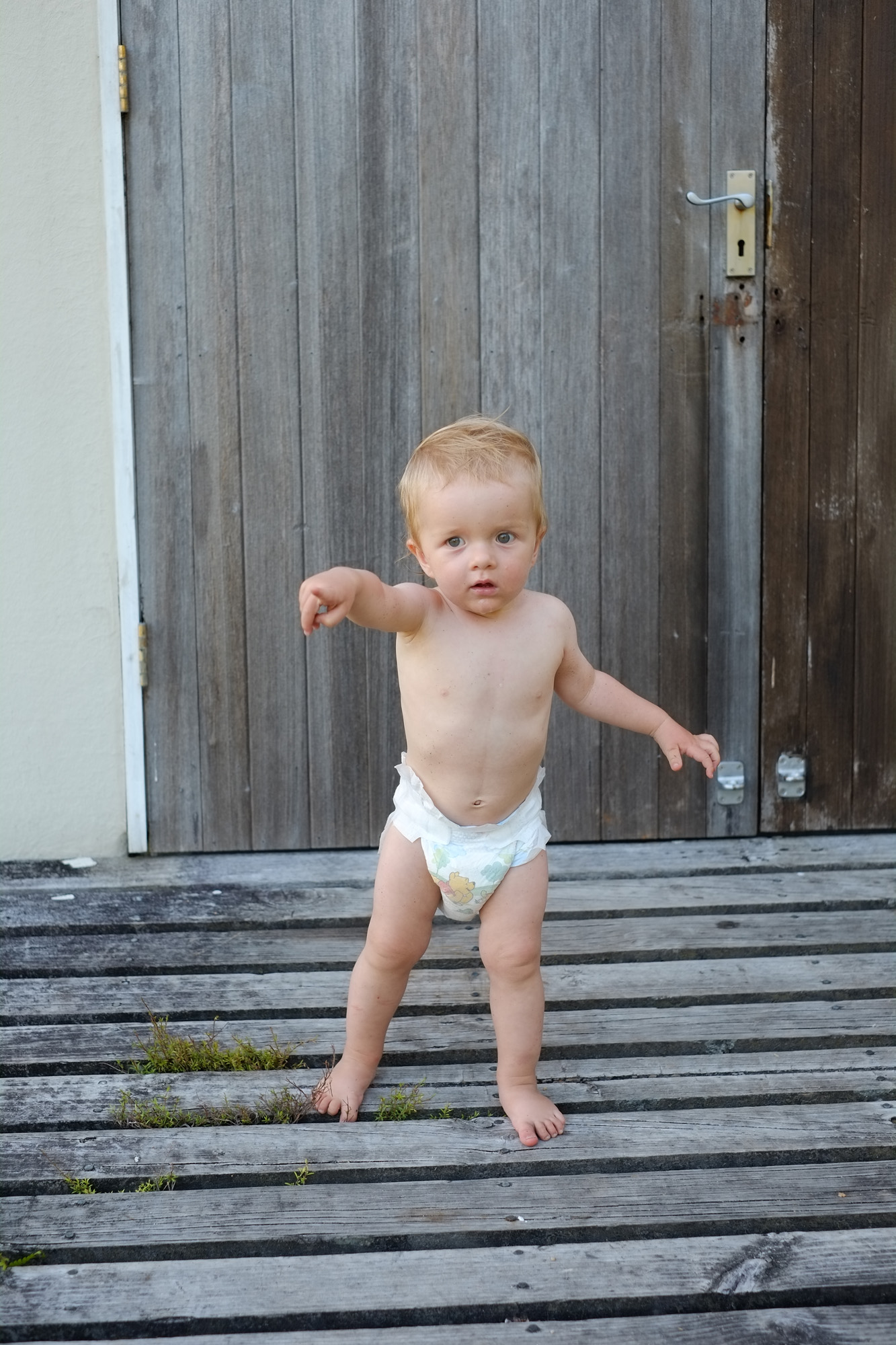 Fred.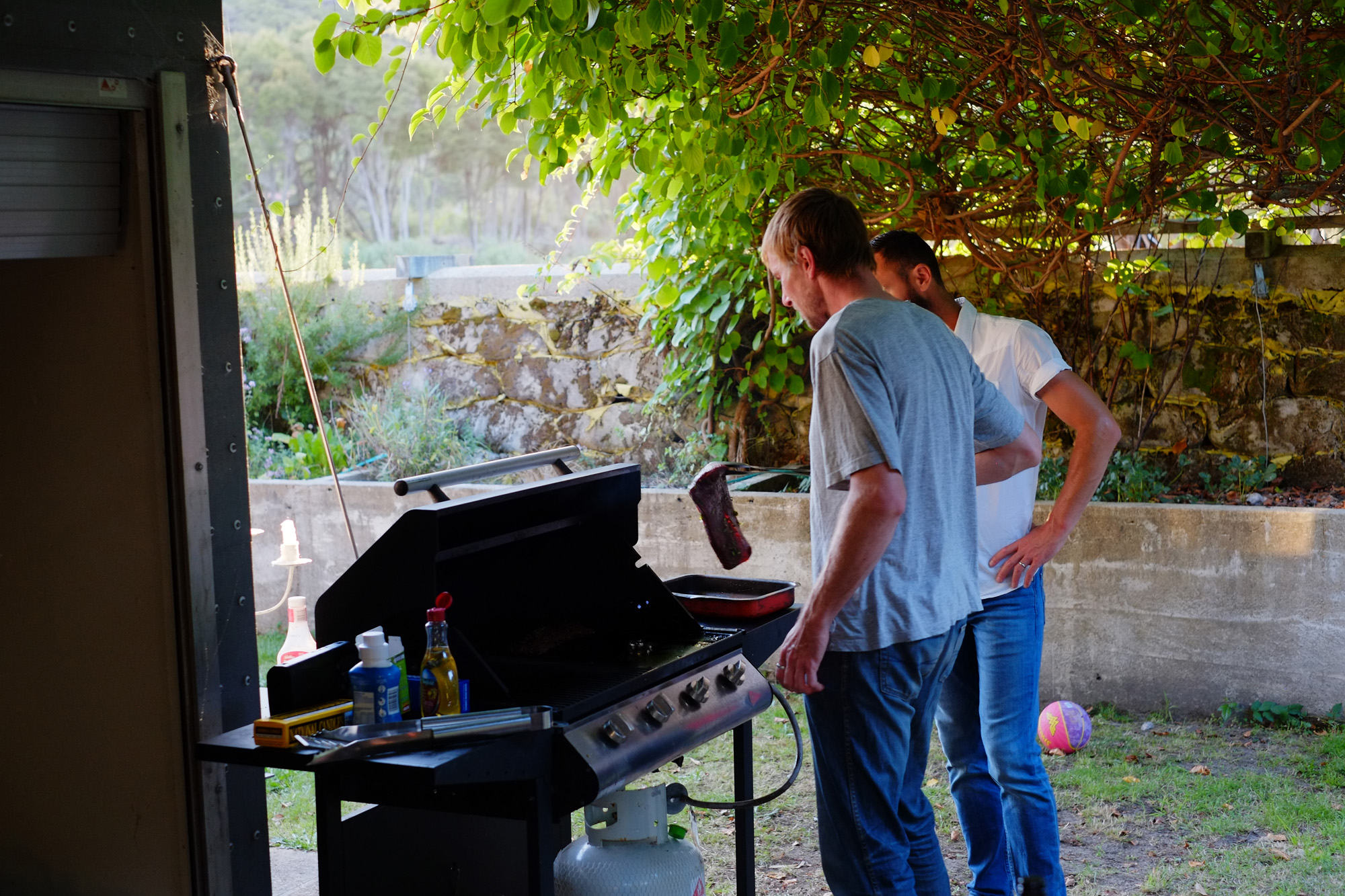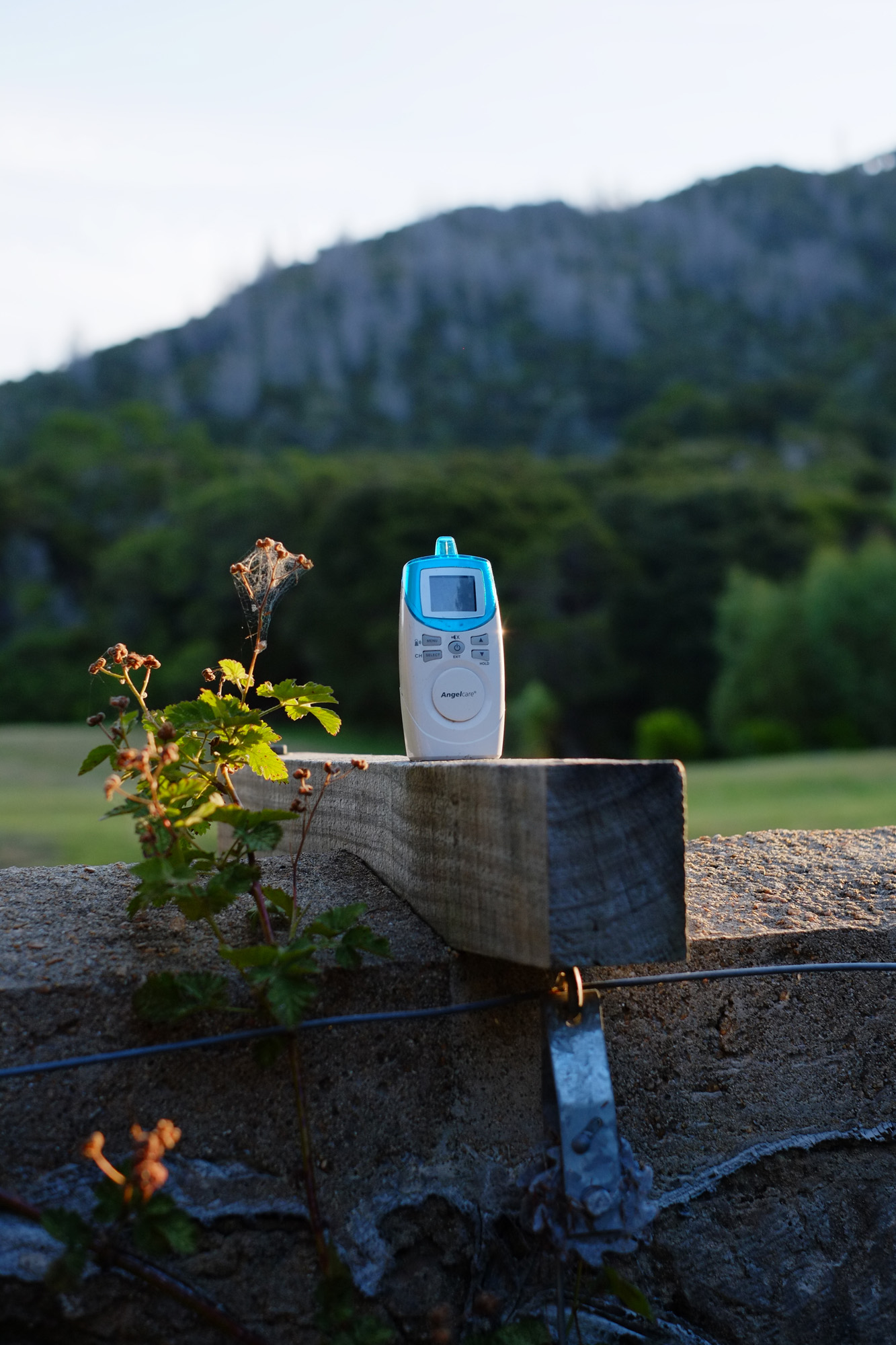 Most evenings were spent at the boat house, so Kerry and Marty had to devise ingenious ways to put Radek to sleep and monitor his movements. This was one of them.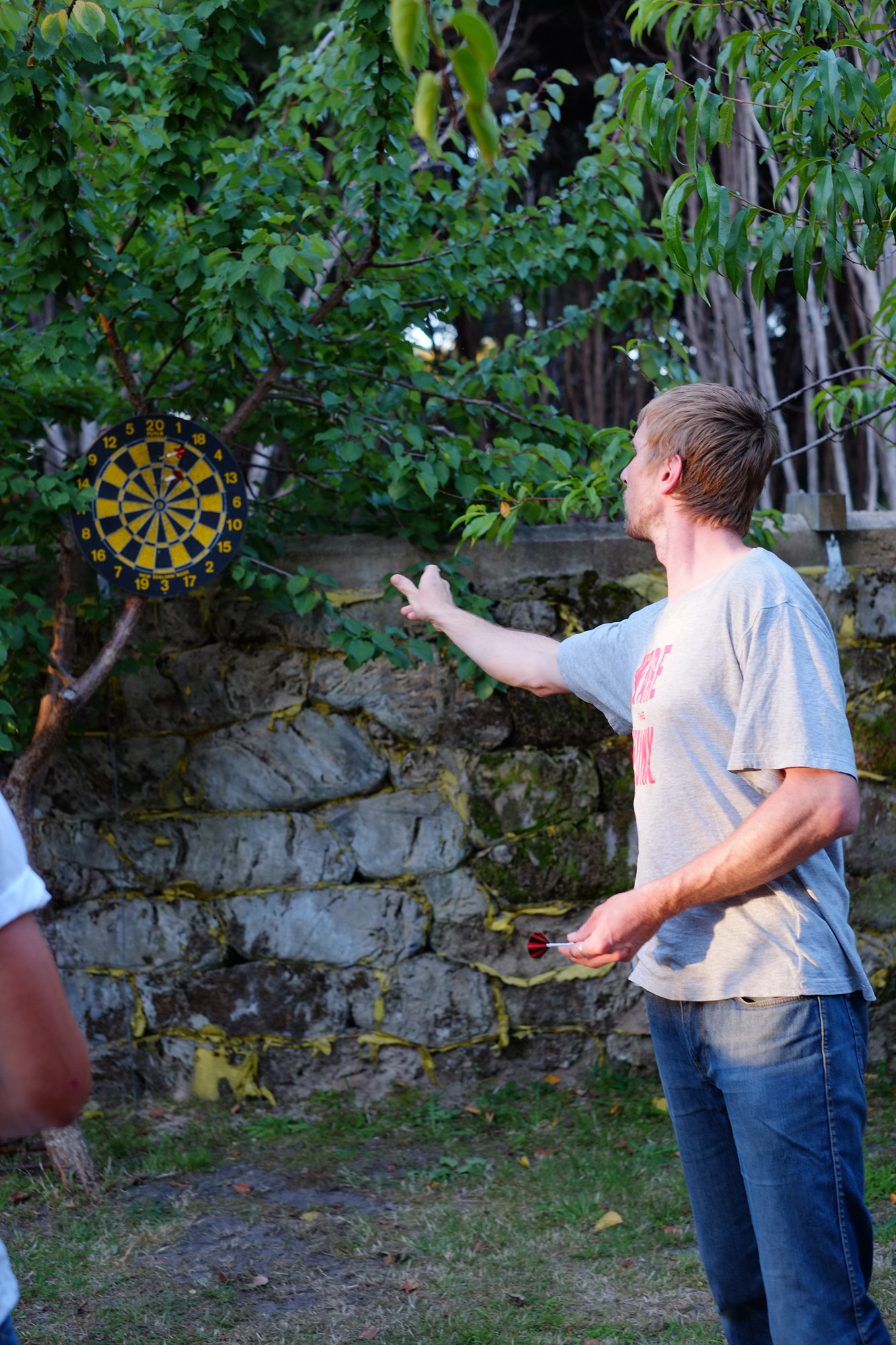 Marty, the king of outdoor darts. I think this was our last night in Awaroa. Man it was good.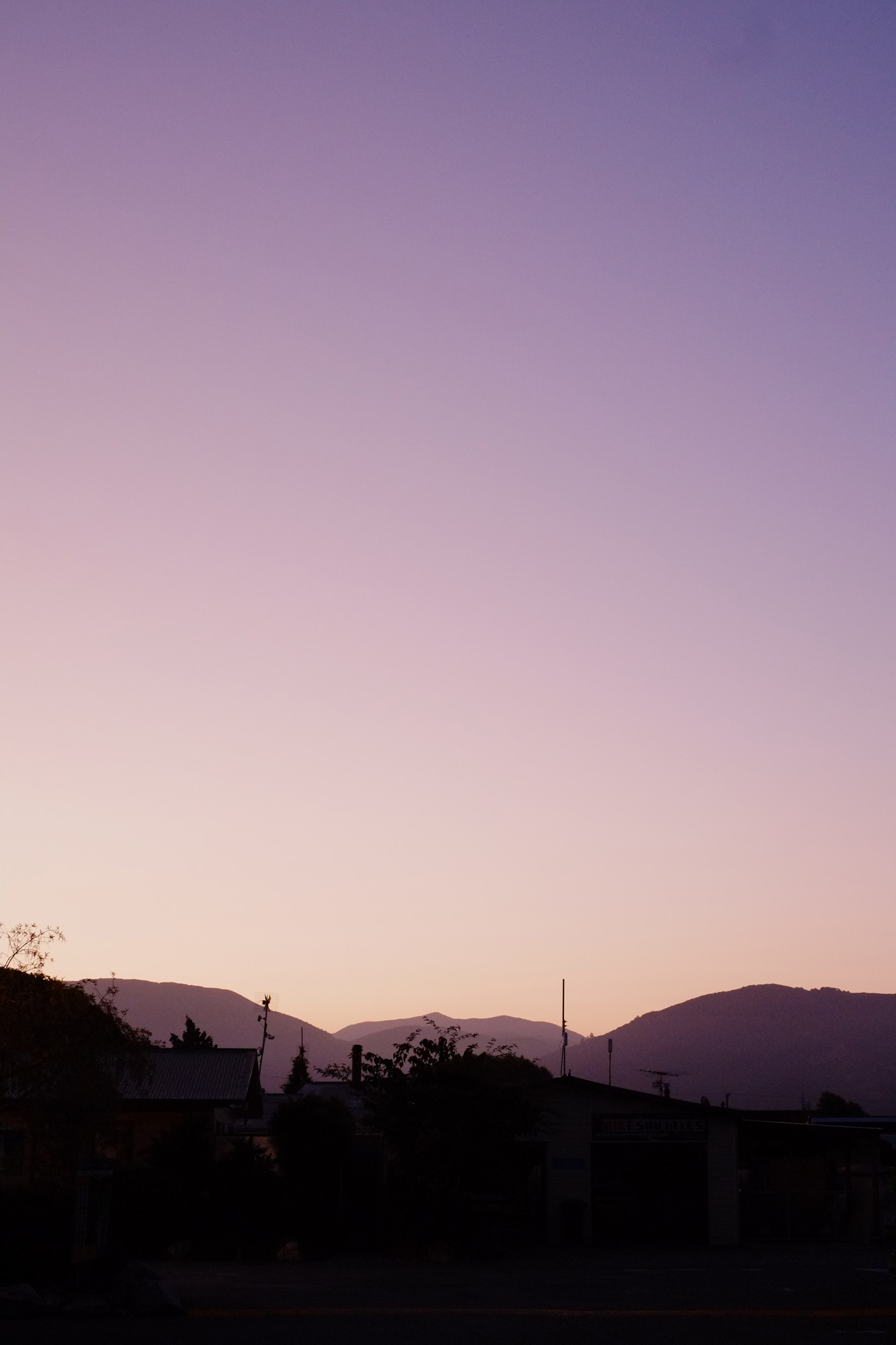 We stayed in a town that starts with an M on the way back, in a caravan park where we surreptitiously disposed of our numerous bags of rubbish that had travelled so far. The sunset of our holiday was glorious.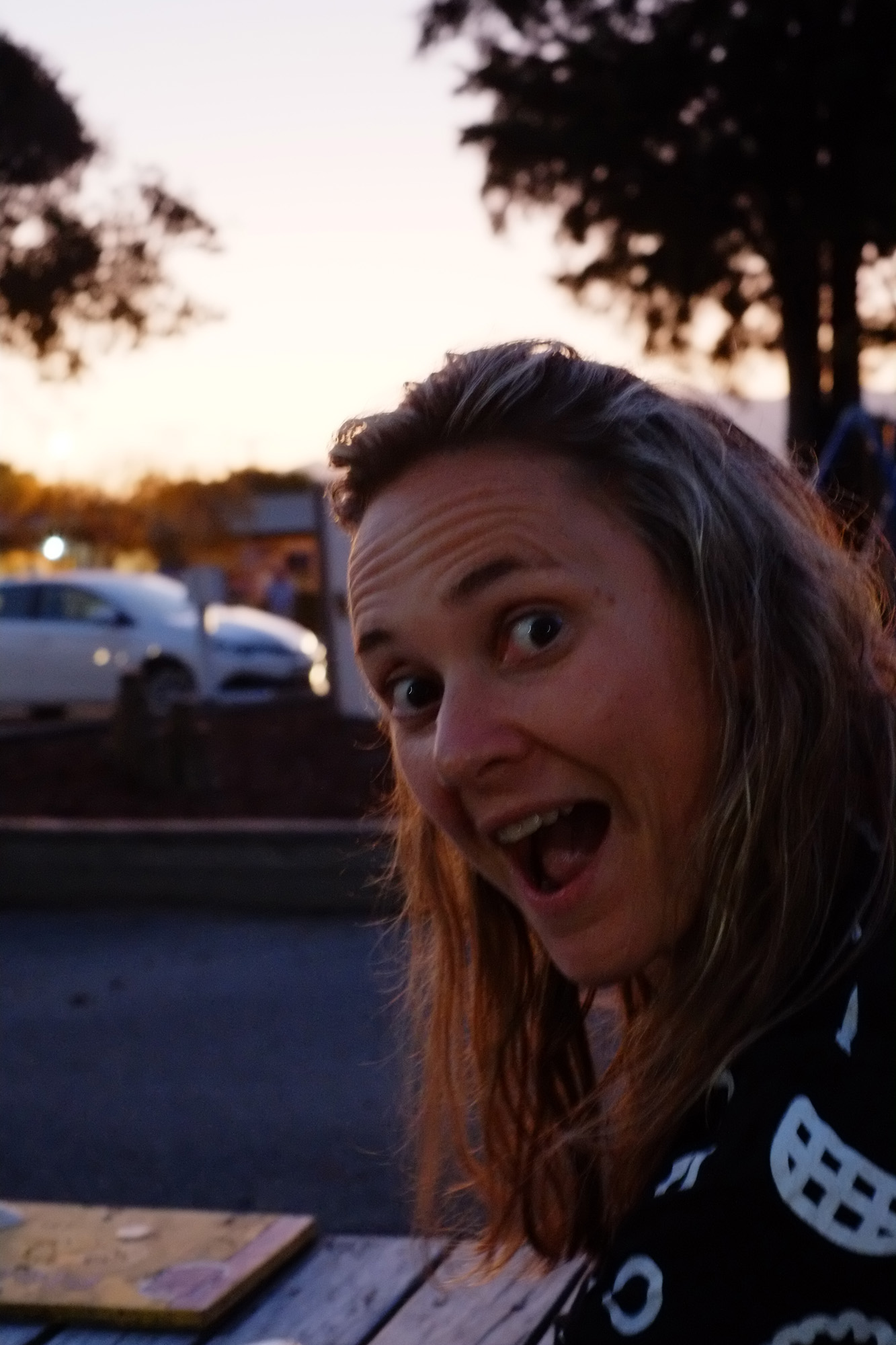 Emma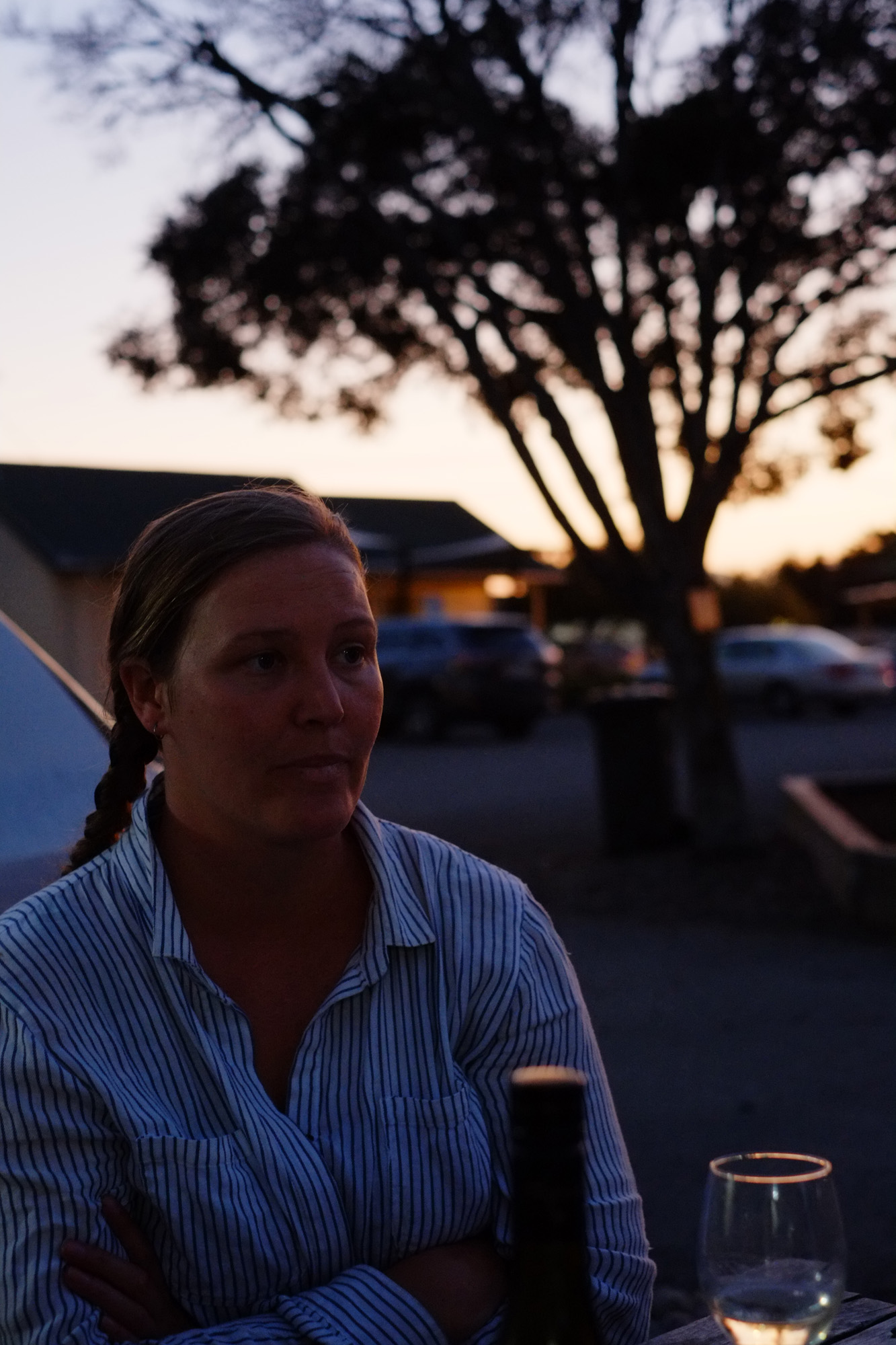 Kerry. I'll put up some film photos next.