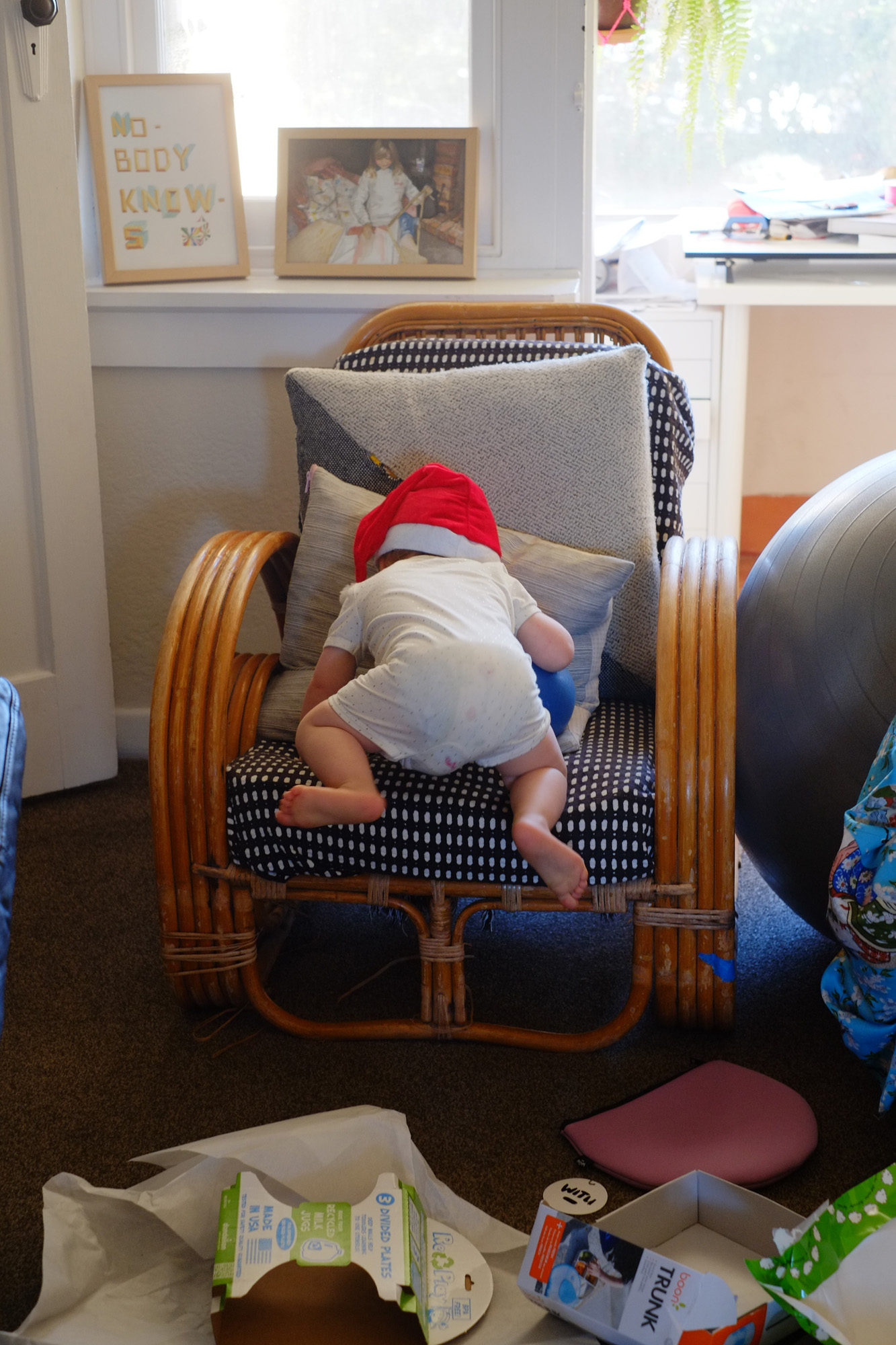 We stayed home for Christmas this year, which seemed like a good idea going in, but as the holy day drew near, we became sad. 'It just doesn't feel like Christmas,' I said to Rosie as we moped around the house, playing with Fred or waiting for Fred to wake up, or sitting on the couch watching episodes of Friday Night Lights.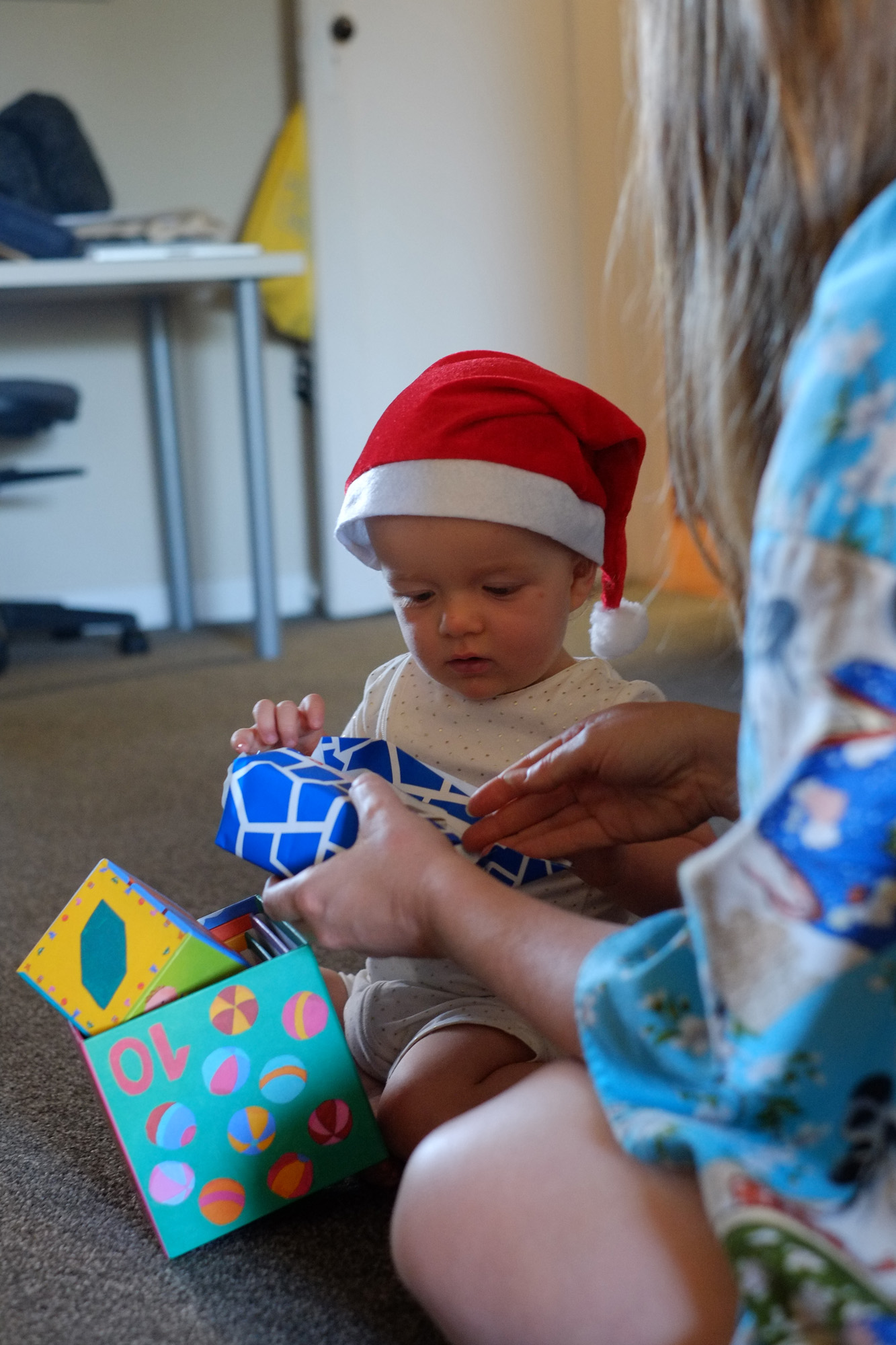 I'm not sure exactly when it happened, but we realised that the reason it didn't feel like Christmas was that we were just going about things like normal. Once we had put a tablecloth on the table and bought a bunch of fancy unhealthy food, things started looking up. Then I had my work Christmas party and sang karaoke for the first time – that was fantastic, a real breakthrough. Then Rosie decorated our new fig plant with tinsel, making it a sort of expensive, jazzy Christmas tree. Then we wrapped presents and put them under there, then on Christmas morning we opened presents and Fred loved all of his, even the ones that were new tupperware, because he's too young to care about the difference between toys and plastic boxes. Then we drove to the beach and it was windy, but amazing.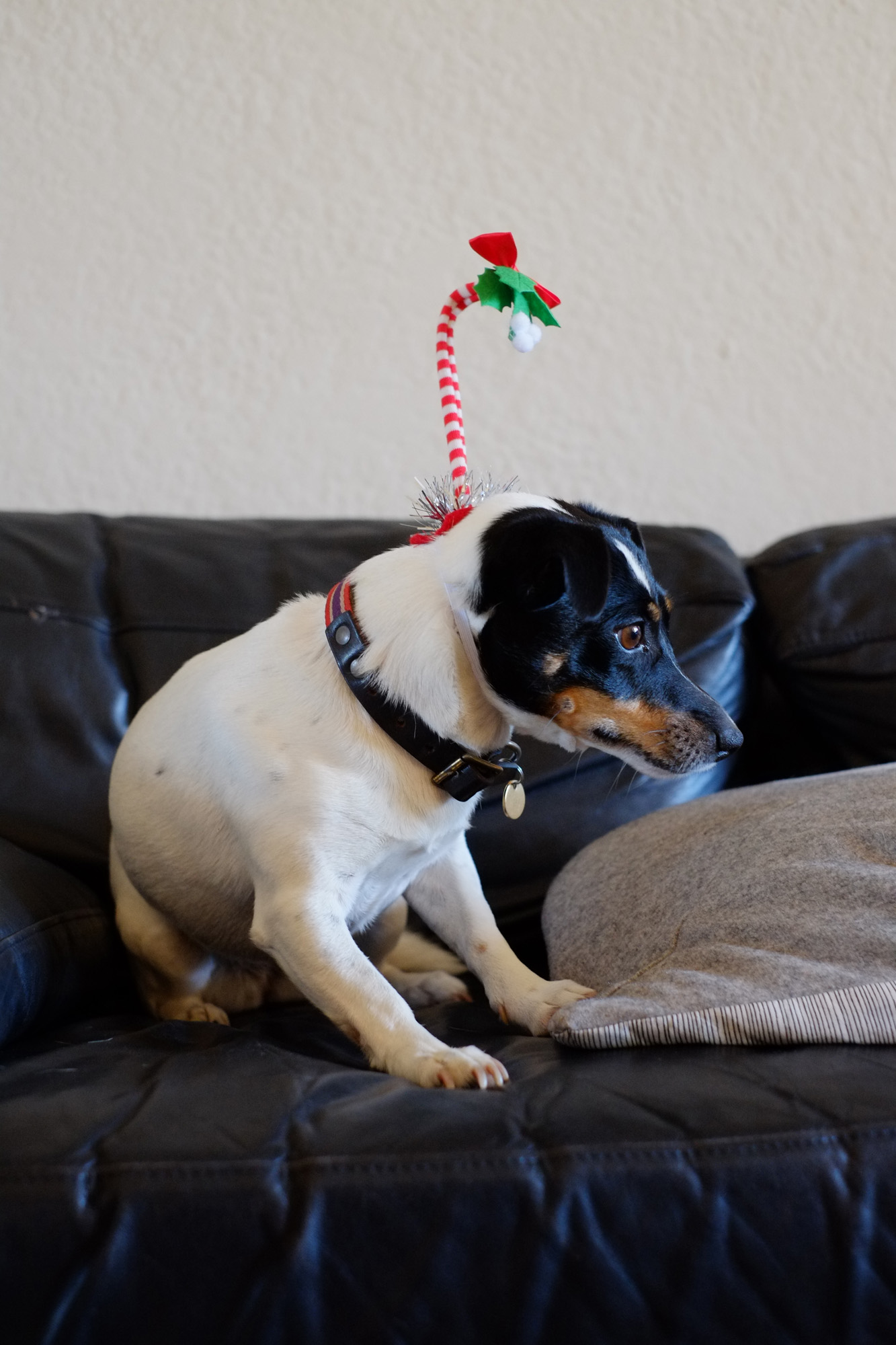 Of course we missed our families, but we rang them and talked to them on Skype, so it wasn't so bad. Plus the tomatoes haven't died for the first year in ages and we get to be around while some of my best friends are back in town, like Siggy, Riley and Scottie. So all in all, I'm happy we stayed home for Christmas this year.