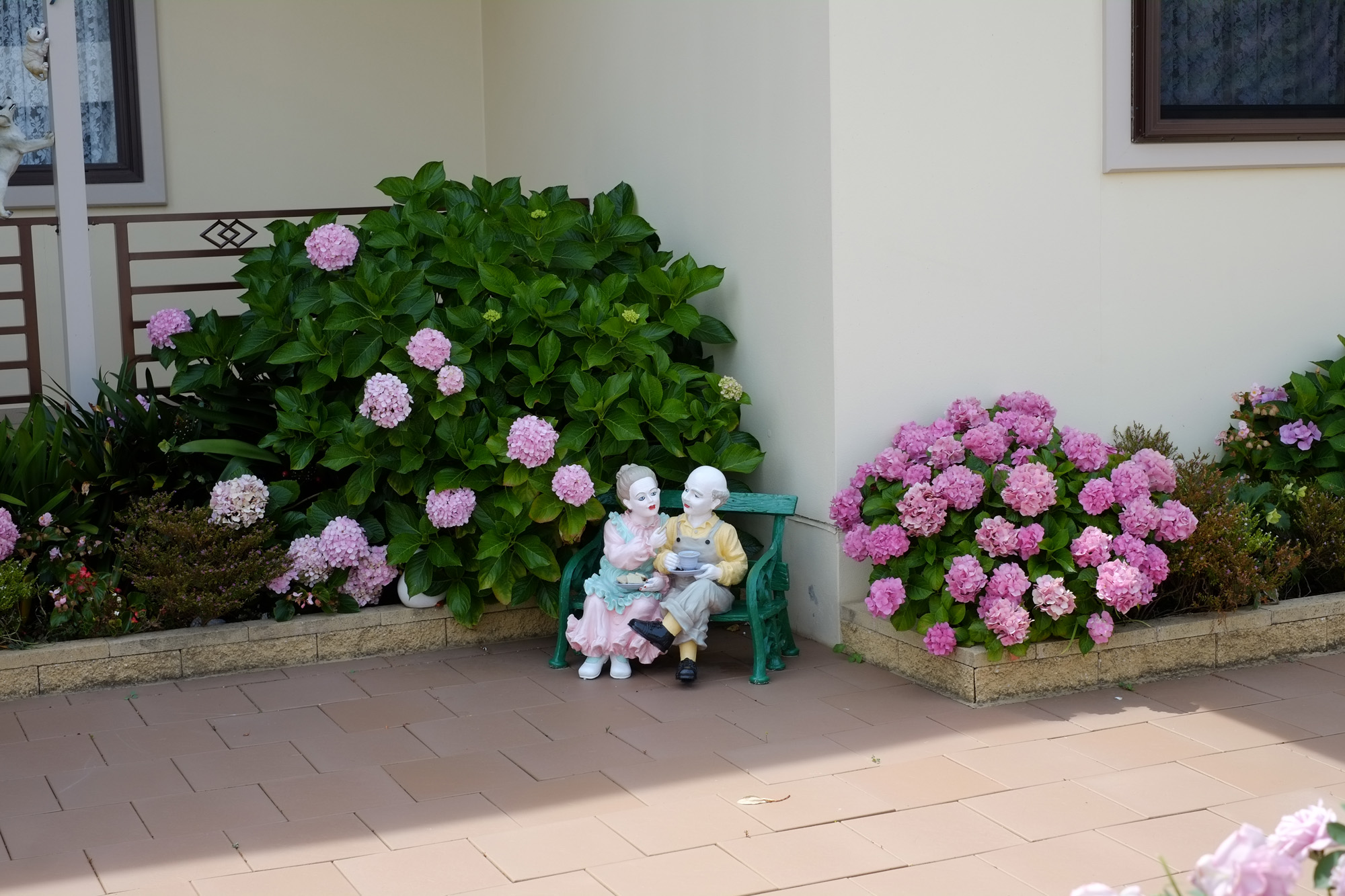 'How are you today,' a little woman asked as I walked in the door, but without the question mark so it wasn't a question. I told her I was good and that it was a nice day outside.
'It's nice out there alright,' she said, holding up a jumper and examining it, squinting. She had a handbag over her shoulder like a customer.
The shop was full of stuff and very tidy, but I had a sense there was nothing there for me. I wondered what I was looking for. Baby clothes? An amazing hat? A Roy Orbison record, perhaps? Yes, that's what I look for in op-shops now: records.
I made for the back of the shop, pausing to quickly scan for treasure in the men's clothing section, but it looked like just a lot of sad worn out stuff. I noticed another taller woman busily straightening the racks in the women's section. She wasn't wearing a handbag.
'How are you today,' she said.
'Good thanks,' I replied.
'Now what is this doing here,' she said. She definitely worked in the shop.
There didn't seem to be any records, so I started looking through the CDs.
'Oh, I do love polka dots,' the taller woman said. She was holding up a dotted shirt, leaning away and tilting her head.
'Polka dots, are they in fashion again?' the first woman said. She definitely was wearing a handbag. Maybe she worked there but this was her day off.
I paused at a CD with a photo on the cover of a happy blonde-haired guy playing an electric keyboard. He was wearing braces that looked like long, skinny keyboards.
'I don't know about fashion. I just love polka dots,' said the taller woman, before adding, 'I have to be careful though.'
'Careful? What for?' said the first woman.
'Dark colours,' said the taller woman, hanging the shirt back on the rack.
'Oh, are you more of a bright colour person, are you?' asked the first woman, but the taller woman ignored her.
'Bright colours,' she said, holding up another jumper and examining it, before refolding it and moving onto the next one.
'Briiiight colours.'